A while back, Pentagon member E'Dawn became the target of criticism by fans after it was revealed that he was dating fellow Cube Entertainment artist HyunA. Fans were disappointed in him after discovering the truth when they were told that he wasn't dating anyone.
The backlash that the K-Pop idol faced seemed to be quite severe as Cube Entertainment announced that he be laying low under the radar for some time until things cool down.
He recently opened up to fans through Pentagon's official fan cafe.
Below is what he had to say.
"Hello, it's E'Dawn. I apologize for unexpectedly greeting all of you and for doing it so late.
I genuinely desired to meet all of you face to face during the fan meeting which took place back in August but circumstances at the time didn't allow for it to happen.
I regret disappearing all of a sudden without an explanation. Though it is much overdue, I'm writing in hopes that my sincere apology would be given a chance to reach any fan who are still waiting for me.
I've talked about this with my group members many times and felt that I had to make a decision to tell the truth before things got out of hand even more later on down the road.
I regret that I won't be able to meet all of you as promised through upcoming promotions.
However, I'm thankful and relieved that I will still be able to be part of the music. We may not be able to see each other in person, but I will support the album that we've been able to make together.
I don't know when we will be able to see each other again.
I am sorry. I miss everyone and am thankful for all of you."
Read More : How K-Pop Aesthetics Captivate Fans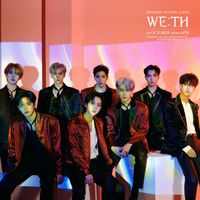 Became a fan of PENTAGON
You can now view more their stories