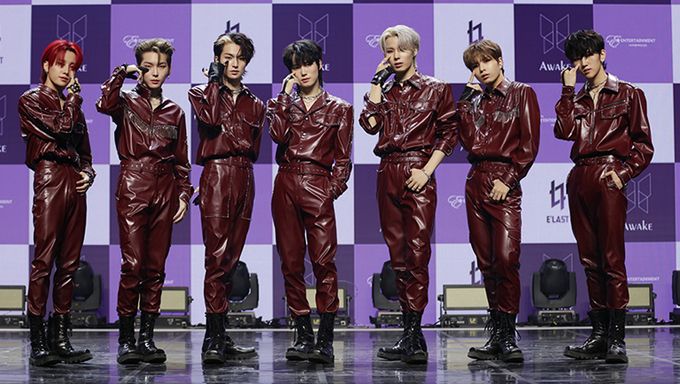 On Nov. 11, 2020, E. Entertainment's boy group, E'LAST came back in 5 months with their  second mini-album, "AWAKE".

The group that made their debut with the first mini-album, "DAY DREAM" back in June, drawing a lot of attention for their unique narrative with poetic sensibility, continues with yet another challenge from their previous worldview.
E'LAST's second mini-album "AWAKE" plays a high-quality sound with the participation of top Korean composers and the sound, filled with rich orchestration and performance of acoustic instruments on top of trendy and stylish rhythms, represents a lyrical sound based on oriental beauty and narrative, a slight departure from the conceptual sound of current K-pop trend.
Sadly, it is also known that E'LAST will be performing with 7 members for this album as Lee WonJun, the member of E'LAST will not be doing activities together due to a schedule conflict(He is currently the main host of Korea's famous kid's show, "Bonnie Hani").
"AWAKE" consists a total of five tracks including, 'Intro,' 'Dangerous,' 'Present,' 'Because of You,' and their title, 'Tears of Chaos.'
'Tears of Chaos' is a song filled with ELAST's own emotional expression with powerful beats and grand orchestral melodies. A sequel to their previous title track, 'Swear', the song narrates of a protagonist who is saddened as he gradually loses the memories of oneself.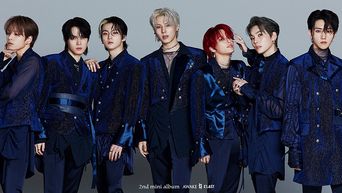 The emotional melody contrasts with their colorful and powerful performance on stage, making viewers to think as if they are watching a number from a musical. Moreover, the mysterious and intense voices of E'LAST members is breathtaking in live and all so well executed.
This album will also bring great pleasure for the listeners as E'LAST showcases constant efforts and growth through switching genres from one track to another that are so diverse that no parallel can be found in any track.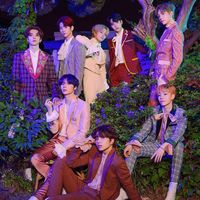 Became a fan of E'LAST
You can now view more their stories