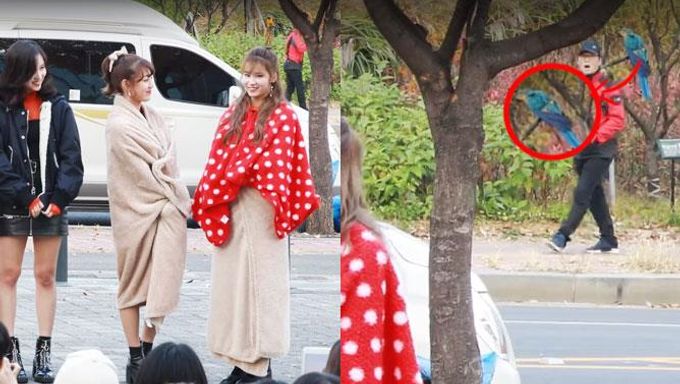 Clips showing an elderly man walking his giant parrot on a stick has gone viral in South Korea amongst netizens.
Girl group TWICE held an interview and a fan meeting in the streets of Sangam, a neighborhood in the Mapo district of South Korea. There seems to be nothing unusual or out of the ordinary until an elderly man walks by with a giant parrot.
As you can see below, he casually walks by behind the members of TWICE  during their interview. He also doesn't seem to have a clue of who they are and why they are being interviewed as well.
Here is the full video. The man appears from 4:22 of the video.
And what's even funnier is that he can be seen yawning out of boredom. It must sometimes be nice to not be fascinated by anything.
Must Read : Middle School Boy Leaves DaHyun of TWICE To Go Study Instead