EPIK HIGH European & North America Tour: Cities And Ticket Details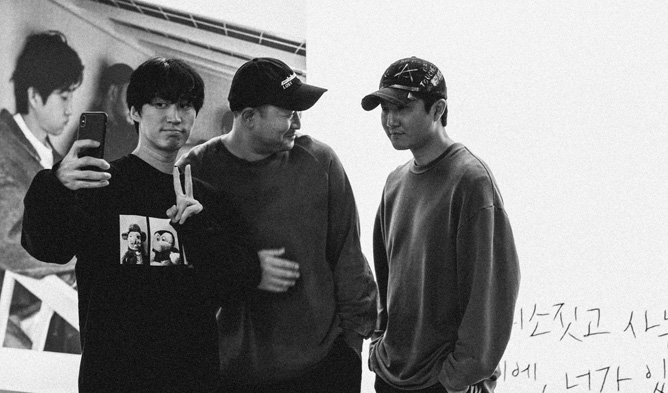 Hip-hop trio, EPIK HIGH will be dropping a new album "sleepless in _____" on Mar. 11 and after which, begin the first show for their European and North America tour in Berlin. They will be heading to 7 different European cities and 18 North American cities. This is the first tour which they have announced after 4 years.
For those who might not know who they are, EPIK HIGH rose to fame in the early 2000s. especially for their approach to alternative hip-hop.
If you love hip-hop and want to catch these guys in action, make sure to find out how you can get your hands on the tickets below!
EPIK HIGH European & North America Tour
-Europe-
Mar. 13, Wednesday- Berlin (Kesselhaus)
Mar. 14, Thursday- Helsinki (The Circus)
Mar. 15, Friday- Amsterdam (Q-Factory)
Mar. 16, Saturday- Brussels (La Madeleine)
Mar. 17, Sunday- Paris (Yoyo Palais De Tokyo)
Mar. 19, Tuesday- Warsaw (Progresja)
Mar. 20, Wednesday- London (Electric Ballroom)
-North America-
Apr. 1, Monday- Minneapolis (First Avenue)
Apr. 3, Wednesday- Chicago (House Of Blues)
Apr. 4, Thursday- Toronto (Phoenix Concert Theatre)
Apr. 7, Sunday- New York (Terminal 5)
Apr. 9, Tuesday- Boston (Paradise Rock Club)
Apr. 10, Wednesday- Philadelphia (Union Transfer)
Apr. 12, Friday- Washington (The Fillmore Silver Spring)
Apr. 13, Saturday- Raleigh (Lincoln Theatre)
Apr. 15, Monday- Atlanta (Center Stage)
Apr. 18, Thursday- Austin (Emo's)
Apr. 19, Friday- Houston (House Of Blues)
Apr. 20, Saturday- Dallas (Canton Hall)
Apr. 23, Tuesday- San Diego (The Observatory)
Apr. 26, Friday- Los Angeles (The Wiltern)
Apr. 28, Sunday- San Francisco (The Warfield Theater)
May 1, Wednesday- Seattle (Showbox Sodo)
May 2-3, Thursday & Friday- Vancouver (Vogue Theatre)
-Tickets-
Berlin / Helsinki / Amsterdam / Brussels / Paris / Warsaw / London
Minneapolis / Chicago / Toronto / New York / Boston (sold out) / Philadelphia / Washington / Raleigh (sold out) / Atlanta / Austin / Houston / Dallas / San Diego / Los Angeles / San Francisco / Seattle / Vancouver 1 / Vancouver 2
Read More : ATEEZ The Expedition Tour In Europe: Cities And Ticket Details