MONSTA X is all ready for their 3rd World Tour "WE ARE HERE" as they started with 2 dates in Seoul back on April 13 and 14. MONBEBE are very excited since the announcement of this new tour.
All the tickets sale dates and concert venue have been released -moreover, tickets sales already ended- EXCEPT for Europe concerts. Furthermore, the ticket sales of the U.S. concerts, which will be taking place after Europe concerts, already started on Mar. 29. For the whole information about tickets, you can check our article here.
MONBEBE in Europe are all delighted with the concerts that will take place in Madrid, Amsterdam, Paris, London, and Berlin at the end of June and beginning of July. However, they have been waiting for a long time for information but nothing has been released. Fans have been asking Starship Entertainment and the one in charge for information for quite a long time now.
Fans worries all started more than one month ago. Back in Apr. 7, a MONBEBE has been asking about Europe concerts information in the fan cafe and KiHyun sweetly answered in English, "We don't forget any MONBEBE. Don't worry about that".
As time is pressing because fans need to book plane/train tickets, hotels, etc. Spanish MONBEBE started the hashtag #MXINFOEUROPE [for MONSTA X Information for Europe concert] back in Apr. 27 in the hope that Starship Entertainment and the organizers give information. Others European fandom such as the French one have been sharing about the hashtag.
Bonjour Monbebes! Comme vous le savez, nous n'avons toujours aucune information sur la tournée européenne de Monsta X annoncée il y a deux mois. Plusieurs fanbases espagnoles ont décidé de créé le hashtag #MXINFOEUROPE, espérant obtenir des réponses de la part de @STARSHIPent ! https://t.co/l9ZqPc8nWV

— MONSTA X - FRANCE (@MONSTAX_FR) April 29, 2019
MONBEBE in Europe have been constantly asking about it with or without the hashtag on social media. Here are some example below.
Hopefully, the information will be released shortly.
Read More : MONSTA X's HyungWon Made A New Legendary (?) Gif At "The Fact Music Awards 2019" (TMA)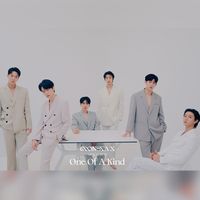 Became a fan of MONSTA X
You can now view more their stories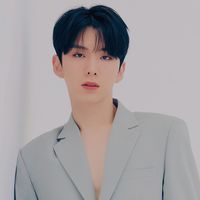 Became a fan of KiHyun
You can now view more their stories