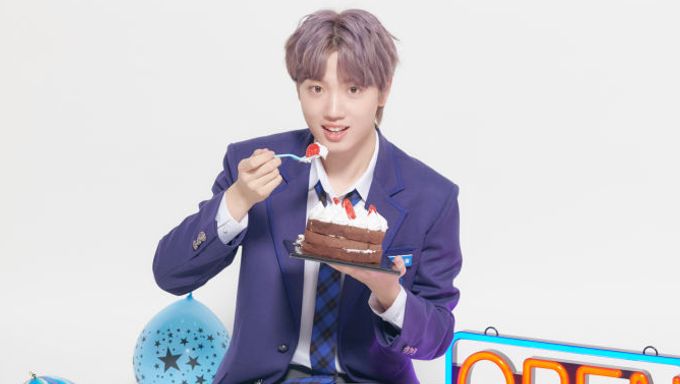 In this season of Mnet "Produce X 101", there are numerous amount of trainees who come from different background. Previously, Kpopmap had talked about French trainee, Anzardi Timothée and Thai trainee, Peak.
Today, we will be sharing more information about HONGYI's Wei ZiYue from China who has only been practicing for 8 months. HONGYI Entertainment is actually a subsidiary company under FNC Entertainment and with that, viewers are even more curious about this trainee.
For starters, Wei ZiYue was born in 1998, standing by 183 cm.
According to his profile on Baidu, it was said that he has nickname such as 'Wang Zai (snack brand mascot)', 'Xiao Bao (my little precious one)', and 'Fu Wa (lucky doll)'. He is also known to be of the ethnicity group, Han Chinese.
Wei ZiYue had actually participated in one of China's survival shows called "All For One" which is known for its similar concept with Korea "Produce". Fei was also on the show as the host and dance mentor.
Some of the notable K-Pop idols such as GOT7's Mark and WayV had also appeared as guests.
Although he did not debut through the show, he had gained a large number of fans thanks to his vocal skills and cute personality. In addition, many also fall for his tall height of 183 cm!
One of his fans had uploaded a clip of him singing on Twitter. You can take a look below!
all for one
song cut#위자월 #weejawol #weiziyue #魏子越 #프로듀스X101 #PRODUCE_X_101 #PRODUCE_X101 #PRODUCEX101 pic.twitter.com/9FK1E6oMmb

— LaaLaa🍡 (@puka_laalaa) March 26, 2019
Through his previous introduction video (below), Wei ZiYue had also shared that he is currently enrolled in Chung-Ang University located in Seoul as a major from the Department of Visual Communication Design.
魏子越 - 위자월 (Wei Zi Yue)
DOB: 98.08.25
Agency: FNC
Facts: Joined "All For One" China audition program#Producex101 #PRODUCE_X_101 #프로듀스x101#Weiziyue #위자월 #魏子越 pic.twitter.com/h0pEjpZYy8

— 凡_素灿滴 (@IT87esGGI9spm6Z) March 22, 2019
He also mentioned that his mother had asked him to take table tennis and football lessons for 3 and 6 months respectively. The young boy is also particularly good in drawing.
Needless to say, through his appearance on "Produce X 101", some of the viewers have recognized him!
Above is his PR video which had garnered lots of positive comments and support from his fans! They love how he was trying his best to speak Korean to appeal to the viewers and also the way he is trying to show off his charms in a minute's time.
In the previous group evaluation battle, Wei ZiYue had covered MONSTA X's 'Trepass'.
He had received the highest number of votes (218) in his group and was known as the trainee with the 3rd most votes overall!
With more and more viewers discovering his talents and charms, fans are hoping that he would be able to make it into the debuting group.
Currently, he is ranked 34th based on 5th of ranking by Mnet.
Is he one of your favorite trainees?
Read More : Top 11 Visuals According To Trainees Of Mnet "Produce X 101"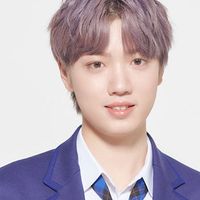 Became a fan of Wei ZiYue
You can now view more their stories