On August 23rd, it was noticed by netizens that entertainer LJ had uploaded pictures of him and ex T-ARA member, HwaYoung on his Instagram account.
They looked close with each other and also gave the impressions that they are a lovely couple.
He captioned that photo by saying that he is always thankful of HwaYoung.
Many netizens who had seen the photos thought that they were dating and wished that they have a beautiful romance together.
However, things took to a turn when her twin sister, HyoYoung, who used to be part of 5dolls, commented on his Instagram post, asking to remove the pictures. She also continued by saying that even though HwaYoung and him are close to each other, it is not right to upload pictures without her permission. She also talked about how everyone is misunderstanding the situation because of the photos.
Judging from the action of HyoYoung, netizens began to suspect if something had happened between LJ and HwaYoung.
Some were also guessing if they had dated but broke up and LJ was taking revenge on HwaYoung.
Netizens commented that the fault falls on LJ since it is unlawful to upload pictures without permission from the actual person. In South Korea, many see dating violence as a serious issue especially with #MeToo cases still on going. Netizens are also claiming that his actions are considered as the behavior of dating violence.
According to a recent update from HwaYoung's agency, they announced that LJ and HwaYoung did not date each other but are just close friends.
Currently, there is no updates from LJ and many also demand for an apology from him.
What do you think about this situation?
Read More : Fans Think Cube Ent Is Punishing PENTAGON E'Dawn By Suspending Activities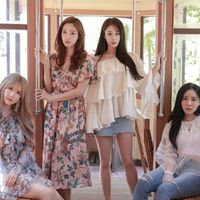 Became a fan of T-ARA
You can now view more their stories