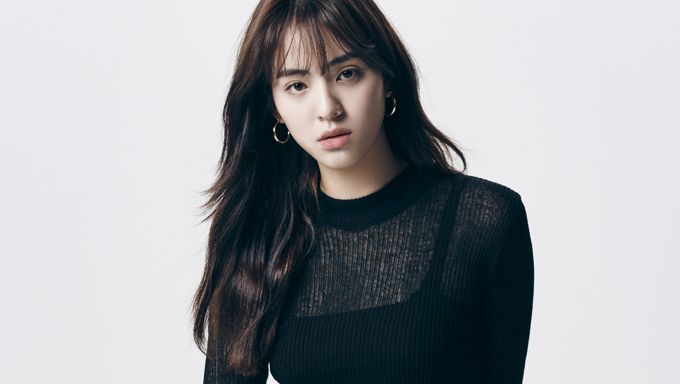 Before debuting as a K-Pop idol, it is important to undergo the basic training system. With that being said, have you ever wondered what is it like to be a K-Pop idol trainee?
Kpopmap got the chance to interview a trainee at LIONHEART Entertainment! Sitala Wongkrachang also called Sitala shared her experience about being a trainee in Korea as a non-Korean. We are more than happy to share with our readers our interview with Sitala.
Sitala Wongkrachang, from Thailand, is 23 years old (Korean age). She is the daughter of a famous Thai actor and her mother is a famous disk jockey. Prior to her being a trainee, she has worked with various magazines and filmed TV commercials such as Grazia Korea, Vogue Korea, Beanpole X Musinsa, Sulwhasoo and so on. She is also the youngest Chanel model in Thailand.
How long have you been a trainee?
I have been a trainee for 1 month at LIONHEART Entertainment. I have never trained back in Thailand.
Where do you stay?
I live in the dormitory of the Global K Center. I am always there, I don't really go out.
When did you come to Korea and what were you doing?
I came to Korea 2 years ago, I transferred from my university in Thailand. I am a student at a Korean University but took a term break not too long ago. I saw an audition notice about 6 months ago and entered the company.
How are your Korean skills? How do you communicate with the other trainees?
Since I have to use Korean for my daily life here, I got better and I self-study too. I mostly use English to communicate with other trainees. In some cases,  I mixed Korean and English with some trainees that are not fluent in English.
Why do you want to be an idol? What interests you in K-Pop?
I like dancing, singing and acting. And I really like music. I like the Korean training system because the schedule is set. I can focus on the training with the strict system. I improve fast. I enjoy everyday life around music. It is good for teamwork too and we share the same goal. Some people may think that the Korean training system is too strict but I think that is a very good way pushing ourselves.
Korean training system is known for competition, what do you think about it?
Yes, there is competition. However, personally, I like to compete with myself and not the others.
How do you relax? What type of music do you like?
I listen to music and write a diary. I listen to everything: jazz, hip-hop, rock, folk, etc. I sing pop experimental music
There are quite a lot of Thai idols, are you close with some? Which advice do they give you?
Yes, I have some from before becoming a trainee. They told me to think positively and that "Practice makes perfect". They also told me that having a good teamwork and having good people around me is important.
What would you say to Thai trainees that want to debut in Korea?
Don't give up on what you want to do and like. Opportunities can come when you least expect it.
What are the differences between modeling in Korea and Thailand?
Thailand is less strict and is more laid back with less responsibility, for example, you can be late. In Korea, there is more responsibility on your own schedule, you have to be on time. Both have good points.
Do you look up to any model among Korean models?
Irene Kim. I know her. Irene was worried about her age when she first debuted because in Korea they usually are 15 or 16 when they first started. She also went against the conformed beauty standard and made her name known.
You mentioned that you like acting, would you like to become an actress?
My father is an actor and I grew up seeing actors. I am definitely interested in acting, but perhaps later in the years. What I learned from my father is that before starting acting, I need to know more about life and gain more experience, to be able to act them I need to understand these before.
Do you like K-Dramas? Which actors do you like?
I like K-Dramas. Among actresses, I like Jun JiHyun and Gong HyoJin. They have mature acting that I enjoy.
When you were still a student in Seoul, where did you go?
I like Hannam-dong (Itaewon) for the pretty cafes and also nearby Hapjeong.
What do you drink at the cafe?
I like ice americano.
Do you go home often?
I don't go often but I communicate with my family often.
Are you parents alright with you alone in Korea? Were they against the idea?
I am different from my twin sister that needs to be at home. My parents know that I am determined and I am mature, so they don't worry.
Is there any Korean skincare you would like to recommend to foreign fans? What is your skin care it item?
Cleanser and toner in Korea are very good. I also take care of my dry skin with cream and sun cream.
Once again, we would like to thank Sitala for taking her time off and share her experiences with us about being a K-Pop idol trainee in Korea. Let us all anticipate for Sitala's debut and hope to hear the good news soon!
All the best, Sitala!