On September 4th, SoRi from CoCoSori debuted as a solo singer with her debut track 'Touch'. After her participation in Real Girls Project as well as JTBC "Mixnine", the public is beginning to recognize her and she was also able to fund her solo debut through Makestar.
Kpopmap was warmly invited for her exclusive media showcase held at Dong Ja Art Hall at 2 PM KST.
Before the showcase began, Kpopmap received the solo album of Sori "Touch". Inside the album, the charismatic images of SoRi could be seen and it also came with a lovely photocard!
In no time, the lights dimmed and SoRi appeared on the stage by opening the showcase with a short introduction performance. After which, the music video for 'Touch' was played.
Getting ready to officially greet the public as a solo singer, SoRi stepped on stage and immediately caused people to gasp because of her unexpected change in outfit.
SoRi was wearing a body suit with white heels and fishnet stockings which allowed her to flaunt her figure. In addition to her bright red hair and fair skin, she reminded many of the Disney princess, Ariel. SoRi posed differently in front of the cameras and smiled happily too.
The most anticipated live performance for 'Touch' was up next and she returned with the background dancers to hype up the atmosphere.
The intricate dance steps and sexy movements gave a 180 degree twist to the concept which she originally had. Not only did SoRi prove that she is capable of pulling off different styles and concept, it also gave many the idea that she has a strong stage presence.
In no time, the performance ended and SoRi sat down for an interview with the reporters.
SoRi shared that many were surprised to see her with a sexy concept and had also put in a lot of effort in researching solo female singers on how they pulled it off and how they manage to fill the big stage with their presence. If she were to choose one of her favorite solo singers, she revealed that she likes Shakira a lot. SoRi admires her confidence as well as the healthy image she has.
SoRi will be turning 30 next year (Korean age) and revealed that she has plans to continue to perform on stage in front of many people. She hopes that her fans will continue to support her and promise to show even better sides of her.
For those who are curious if she would promote as CoCoSori in the near future, SoRi revealed that right now both CoCo and her are just focusing on their solo activities.
She also did not forget to mention that thanks to the opportunity which Yang HyunSuk of YG Entertainment had given her, many were able to recognize her through "Mixnine".
SoRi ended the showcase by sharing her expectations for this solo debut. She hoped that her music video for 'Touch' will be able to have at least 1 million views and that her song will rise up in the karaoke charts in South Korea.
For those who have yet to watch her music video, be sure to do it now.
We would like to congratulate SoRi on her solo debut!
Read More : Exclusive Review: BTS World Tour "LOVE YOURSELF" In Seoul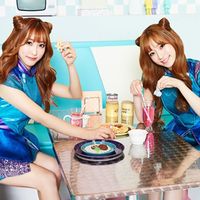 Became a fan of CocoSori
You can now view more their stories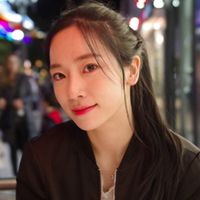 Became a fan of Sori
You can now view more their stories