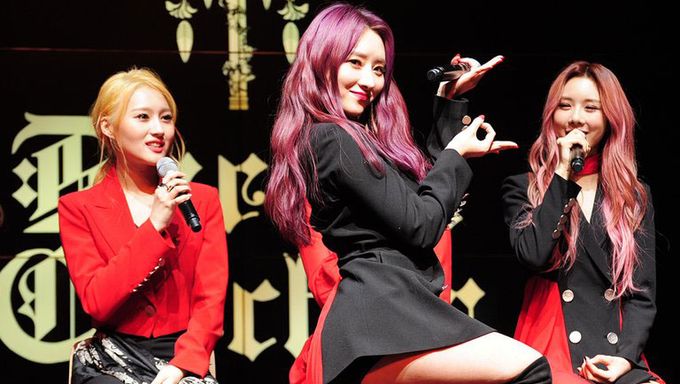 On Feb. 13, 2019, 7- member girl idol group, DREAMCATCHER held a media showcase by coming back with their 4th mini album, "The End of Nightmare". This album marks the final stage of the group's theme, 'Nightmare' which first started two years ago (Jan. 13, 2017).
Thanks to 'Dream Catcher Company (Former name: Happy Face Entertainment)', we were able to witness how they will unravel their final story of "Nightmare" to their fans and the audience.
As soon as the hall was fully packed with various reporters, DREAMCATCHER came up on the stage captivating everyone's eyes with their glamorous red/black themed costume and started the stage with one of the songs from the album called, 'Daydream'. Daydream is a ballad song about unchanging and longing heart, expressed through their beautiful voice.
After their opening song, we watched the MV of their title song and held a live performance of 'PIRI' (which means flute in Korean).
First, let's talk about the song.
With their unique rock-based sound, the song was powerful and energetic as always, showing us DREAMCATCHER's true color. However, this time, they came back with much stronger rock sound with dynamic dance moves and a slight touch of delicacy, which comes right before and after the big breakdown confusing the audience whether this is K-Pop or a piece of rock music!
The story of the song is a bit bitter as it tells you a story of a person who tries to escape from the nightmare ends up in a maze inside the dream, ending up being trapped within the dream. According to DREAMCATCHER, it mirrors the current state of mind of people who are living the modern society.
The video can be a bit dark and spooky since the theme is after all, "Nightmare". The girls are trying to escape from their nightmare. There are piled dolls, clocks, and phones telling you that the situation is imminent! But when you get to the part when the group is performing, their strong colors pop out with the rock sound, telling you to play the flute to end your nightmare.
After their powerful performance and a photo session, we had a Q&A session. Check out more of the HD photos taken by Kpopmap here. There were a lot of questions being asked but we have trimmed down with some key Q&As that we would like to share with our Kpopmappers!
As this is the last stage of your theme, 'Nightmare' which theme do you plan on having next?
JiU: We might change the whole theme or we can alter, maybe give an upgrade to our current theme. It has not been decided yet but we are excited about our next journey!
It feels like DREAMCATCHER is more supported outside of Korea. How do feel about the support from your international fans?
JiU: International fans are really great in Korean nowadays. We are so grateful for their support and can't wait to see them again.
SiYeon: During our South America Tour, I heard someone call out my name in Korean so clearly. I was overwhelmed by it!
DREAMCATCHER is having an Asia Tour starting March, what are you planning to show for this tour?
Dami: We will be staring our tour on Mar. 20 in Jakarta, Malaysia, and will also be performing at Singapore.
Plus, we are planning a concert in Korea as well in April.
During our South America Tour, we prepared a cover song that consorts with South America. We have prepared a special cover song for our Asia Tour as well so please look forward to it.
With the end of the Q&A session, the media showcase for DREAMCATCHER's 4th mini album, "The End of Nightmare" was over. MV for their title, 'PIRI' is released on Feb. 13, at 6 pm.
We would like to thank DREAMCATCHER and Dream Catcher Company for inviting us for this showcase.
Read More : DREAMCATCHER Asia Tour 2019: Cities And Ticket Details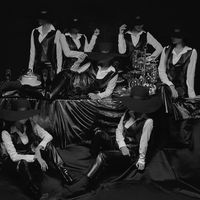 Became a fan of DREAMCATCHER
You can now view more their stories