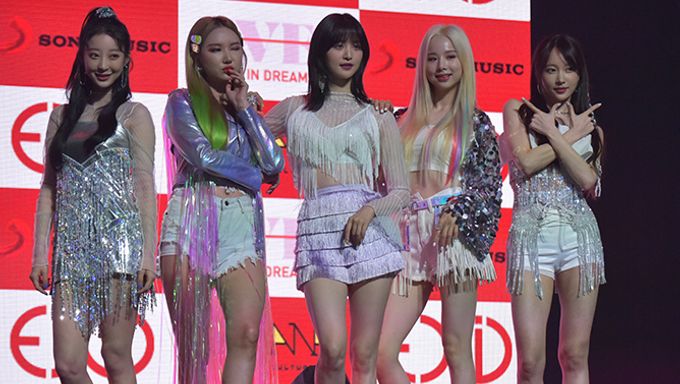 The group that had a tremendous career as a girl group for the past 7 years,
A group with so much character and strength, distinctive music and philosophy,
A focus cam that changed everything,
The new definition of a talented group,
Yes, you named it, it's EXID .
The five-membered group gathered up together and came back to their fans for the one last time under the same company with the album, 'WE' and the title song, 'ME&YOU'. Kpopmap was invited to witness it first hand to share this great moment with our K-Pop fans all around the world.
According to EXID, they have dropped their original color in music and applied new changes to their album. LE, the muse of EXID have said that she has participated in all 7 songs in the album including their title, 'ME&YOU' and each individual member have deeply participated in creating this album.
During the showcase, EXID performed their title song of the album, 'ME&YOU'.
ME&YOU is a Mumba-tone genre song, that starts off with a lyrical melody followed by a heavy twist. The song is about a lover telling their S.O that since the relationship is over, 'WE' is now 'ME' and 'YOU'. A narration of a broken up couple, expressing with EXID's unique and straight forward lyrics.
The song and performance? Well you know it's going to be amazing if it is EXID but let's say that the mentioning of them making substantial changes different from the past was very accurate.
The group still had their sexiness, guaranteed vocals, and the powerful attraction where you are just drawn into them once they start singing and dancing. One thing that was very noticeable change was their synched choreography. JeongHwa  had mentioned during the interview as well that they had really focused on their 'KalGunMu'.
Of course, they were synched in the past but this time it was top notch. Every timing was perfect and it'll be hard not to notice it.
Another important song in this album that fans must check out is, 'WE ARE'. This song contains a message for EXID's fans. Somewhat of a parting gift as Recently, EXID announced a departure of two loving members, Hani and JeongHwa.
During the interview, LE emphasized that she has asked every member to write the lyrics for their parts in this song. She also shared that it was an emotional recording session for everyone. So emotional that SolJi, had to stop her recording session as she was unable to sing due to her unstoppable tears.
In the last bit of the showcase, the press asked about where EXID is headed as two members will not be renewing their contract with the company. LE said, "There are a lot of rumors saying that this is our last album as EXID. But that is not true. We have many things planned out in the future and we are going to make this work so the fans won't have to worry about it."
We all hope this will not be the last of EXID as there still are strong love and support not only from their fans but even the public as well.
Make sure to check out their latest Music Video of ME&YOU!
Read More : Exclusive Review: Weki Meki 2nd Single Album "LOCK END LOL" Media Showcase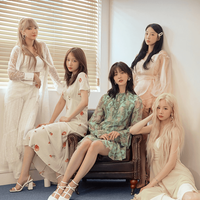 Became a fan of EXID
You can now view more their stories