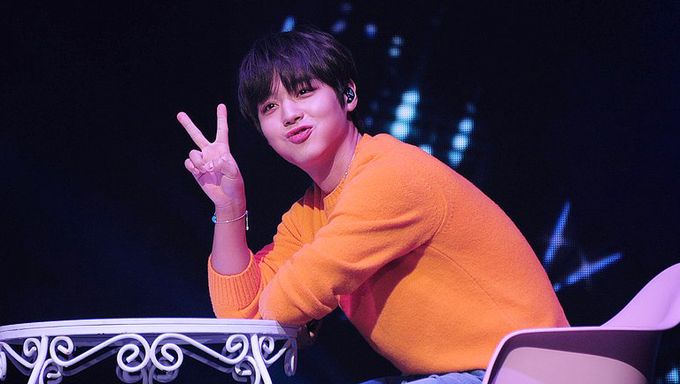 March 26th, can be considered to be one of the important moments of the year in the K-Pop scene as this day, was former Wanna One member, Park JiHoon's solo debut day.
After the disbandment of the group that created numerous sensational moments all over 2018, all eyes were on the members' next path. Park JiHoon, of course, with his exceptional talents that he had shown throughout the whole season of "Produce 101" Season 2 and during Wanna One, was one of them.
He was considered as one of top 3 Wanna One members who fans expected to be most successful after disbandment, and Kpopmap attended his first ever solo debut media showcase, to witness the new start of many marvelous moments to come for Park JiHoon as a solo artist and not as the member of Wanna One.
After Wanna One [O'CLOCK]
Park JiHoon had a great success from 'Produce 101' Season 2 as he ended the season by putting his name on the second place and became the member of Wanna One. After the disbandment, he prepared for his solo album. During the showcase, he commented that, "I wanted to meet 'May'(fandom name) as soon as possible. All the spotlight I received both locally and internationally, and the pressure that I might've felt from it, was barely sensible." For this album, Park JiHoon said that he wanted to show various sides to fans and the audience. "I wanted to show more masculine, prudent and yet, a lovable side of him as I felt that I have already shown a lot of adorable sides of myself during Wanna One days."
When asked about the pros and cons of being a solo artist, he emphasized the solitude he felt when being in a waiting room. "It feels way different, I used to fool around with other members, but now I'm all alone, focusing on my thoughts." "For pros, I think I can show various sides of 'Park JiHoon' directly to my fans."
1st Mini Album [O'CLOCK]
This album, according to Park JiHoon, is a love themed album filled with numerous human feelings including, joy, passion, innocence and more. The album consist of 6 tracks, including his title, 'L.O.V.E', 'US', 'Would You', '새벽달(Morning Moon)', 'Young 20', and a thoughtful intro track that has a message of Park JiHoon for his fans.
Park JiHoon prepared two performances for this showcase. First was the title of this album, 'L.O.V.E' and the other one, 'Young 20'.
L.O.V.E' is about a man who wants to keep his love grow by reminiscing the beautiful memories he had in the past. The composition of the song is based on futuristic R&B, spreading a fresh and energetic feelings to the listeners. The melody line was complicated as it required a very hard skill of going back and forth from falsetto to his regular singing voice and his choreography was beyond smooth.
The second song, 'Young 20' is a song produced by his fellow Wanna One member, Lee DaeHwi and the lyrics were written by Park JiHoon himself. It's about Park JiHoon promising that he will share his energy and youthfulness to his fans, MAY. The song certainly had that bright energy, showing the adorable side of Park JiHoon that his fans just can't help but love.
Park JiHoon [O'CLOCK]
When he was asked about why the album was named 'O'CLOCK', he answered that, "I hope every single moment of my performances and activities as a solo artist can be remembered by everyone."
"I have prepared a lot and went gave a lot of deep thoughts to show various side of me. That is my #1 goal for this album." he added.
In addition, he was also asked what kind of artist he wants to be. To that he answered, "I don't want to put pressure on my fans in order to have good results but rather, I want to constantly study and figure out how to communicate better with the fans and show diverse charms and talents to the audience. I want to be that kind of artist."
It was obvious that Park JiHoon has his own clear picture of a true artist. He cares dearly about his fans and never rests to show a better version of himself. He may have just started his solo career, but he was long prepared and well committed to stand where he is supposed to stand, at his own timing.
Read More : "Produce X 101" Lee JinWoo From Maroo Ent Reminds Netizens Of Park JiHoon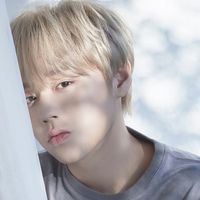 Became a fan of Park JiHoon
You can now view more their stories