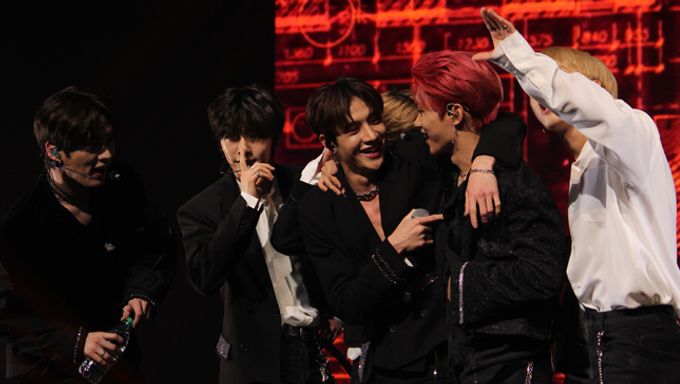 STORY BY
James Thompson
Kpopmap Contributor
Stray Kidsexploded STAY's minds with their Dallas concert debut at The Theater in Grand Prairie on Feb. 2. A show that will echo in my head for years to come, for sure.
"District 9: Unlock" isn't like a lot of K-Pop concerts I've been to. Most of them have tons of breaks for VCRs, which this one didn't. It had a couple, but not the amount most concerts have. They still interacted with the audience and in a very meaningful and heartfelt way, but they decided to also jam pack the show with performance after performance instead of video breaks. It was a testament to how much stamina and professionalism this group has and how great SubKulture Entertainment, their touring company, can help orchestrate an amazing show.
Stray Kids officially debuted Mar. 25, 2018 with 'I Am Not' after a predebut release with 'Hellevator' on Oct. 6, 2017, their reality show on Oct. 17, 2017 and "Mixtape" on Jan. 8, 2018. They meteoric rise to fame continued with their title tracks 'My Pace', 'I am You', and 'Miroh'; the latter of which got them their first music show win on April 4, 2019. Lately, they released "Clé: Levanter", which included their title track of the same name, and two pre-release tracks, 'Double Knot' and 'Astronaut'.
They performed all of their tracks listed above, with the exception of 'Astronaut', as well as 'Boxer', 'Road Not Taken', 'Get Cool', and 'Side Effects'. 3RACHA also did a unit set of 'We Go'. The cool thing is that a lot of the songs they did were remixes, so everything had an air of originality to it, a feeling that what we were hearing was extra special. Additionally, instead of just having fans chant their name over and over to receive an encore, they actually created a mini-game of sorts. Of course it was a pre-recorded VCR, but it seems interactive as they added live camera footage of the crowd dancing and singing along, "playing" the game to unlock the encore set. It was unlike anything I had ever seen before. As a part of their encore, they performed 'Grow Up', 'YAYAYA', and the album version of "Miroh".
Bang Chan said their catchphrase "Stray Kids all around the world, You make Stray Kids stay", but made clear that that doesn't just mean the group "Stray Kids" but everyone that feels like they themselves are a stray kid. What I have to say to that is that "Stray Kids, You make Stray Kids and STAY stay all around the world".
Read More : Exclusive Photos: Stray Kids World Tour "DISTRICT 9: UNLOCK" In Dallas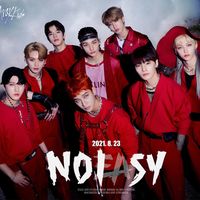 Became a fan of Stray Kids
You can now view more their stories