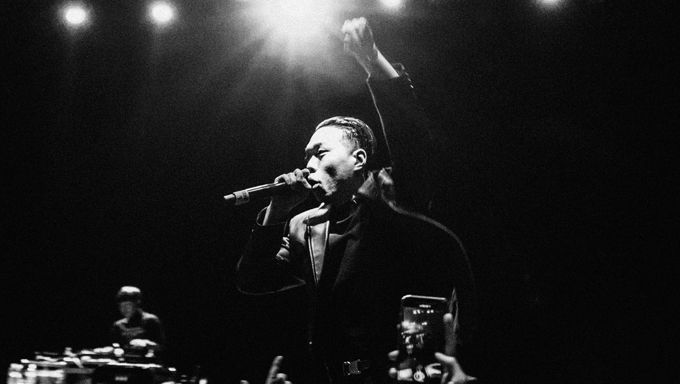 STORY BY
Courtney Cobb
Kpopmap Contributor
Last week I had the opportunity to attend Korean rapper BewhY's "The Movie Star 2020" North American Tour concert in LA. I really didn't know much about BewhY, other than seeing a video clips of him performing on "Show Me The Money 5" (and thinking that he was an insanely talented rapper), so I really was looking forward to his show. Now that the show is over, let me say: THAT CONCERT WAS AWESOME.
The crowd was electric and the show was so entertaining. The concert opened up with a few songs from Swimcoach, a rapper local to Los Angeles. After him Ted Park performed and a little later, Simba Zawadi.
When BewhY came out, the crowd went wild. He performed a number of songs before he started speaking to the crowd. I really loved how he engaged the crowd. He spoke candidly about his Christian faith which I really appreciated. Some of the fans in the audience were thirsty so he passed out water bottles which was super thoughtful! And he also threw water on the audience a few times throughout the show, which the fans loved (and quite honestly it made for some really cool and unique photos)!
"The Movie Star 2020" tour was a performance packed, action filled show that was worth well more than what the ticket prices cost. If BewhY comes to your city, it is an absolute must that you go to his show!
Read More : Exclusive Photos: BewhY 2020 North American "The Movie Star 2020" Tour In Los Angeles