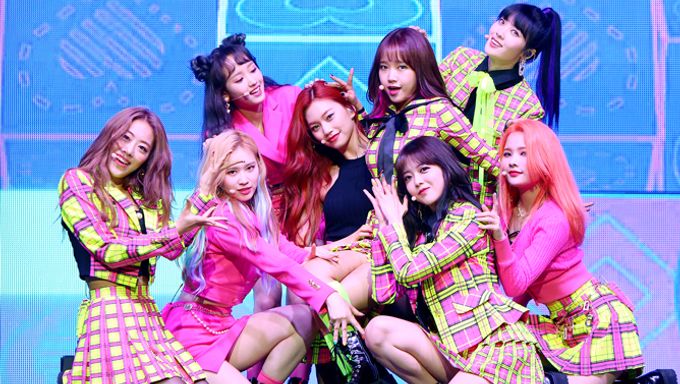 After 7 months of hiatus, Weki Meki returns as teen-crush icons with their 2nd single album "LOCK END LOL" on May 14.
Weki Meki has embraced the school look once again when they appeared on stage with bright pink and neon yellow matching outfits for the comeback.
The 8 lovely girls began the media showcase by performing the one of the tracks from this single album, 'Whatever U Want'. This song talks about expressing the precious love one has for another person and the feeling of 'push and pull'. The message is well delivered thanks to the cute and adorable choreography!
'Whatever U Want' is a pop dance track and the girls were sure that anyone who will listen to it will enjoy the lively chorus.
Continuing the lively atmosphere, Weki Meki greeted the reporters present with smiles before heading backstage once again to prepare for the performance of their title track 'Picky Picky'.
Prior to that, the MV for 'Picky Picky' was revealed for the first time. If you have yet to check it out, you can do so below.
'Picky Picky' is a funky track filled with fast tempo with repetitive and catchy chorus. One of the points that one can take away from this track is definitely the rhythmic beats and the catchy lyrics, "Like it, Don't like it".
Needless to say, the choreography for 'Picky Picky' left a huge impression and the girls later on shared with the reporters what the 'point dance' of the choreography was.
For more exclusive HD photos by Kpopmap, you can check them out here.
Catching their breath after a wonderful performance, the girls finally sat down and introduced their 2nd single album before answering questions that many reporters had for them.
They began by sharing that "LOCK END LOL" actually has 2 different versions, one of it being the one (LOCK) which had them 'locked' and the other one (LOL) is the one which will free them. In other words, it refers to living the dreams which they have been holding back.
When asked which member suits this comeback the best, leader SuYeon had chosen maknae Lucy.
The reason behind was because of Lucy's young age and also how she had nailed the concept.
Weki Meki also continued to raise the atmosphere during the 'Q&A' session as each member explains their own character that was given to them.
If you had already seen the teaser pictures released by Weki Meki prior to their comeback, you would notice how each of the 8 girls have different roles in school.
SuYeon is a rock and roll maniac, Elly is the 1st in school, YooJung is the school president, DoYeon is a social media star, Sei is a princess who loves to check herself out in the mirror, Lua is always late to class, Rina is very athletic and Lucy is the most popular girl.
They also mentioned that their agency, Fantagio Music, was actually the one who had decided the characters for them. Despite that being said, the girls also shared that they were amazed by how well each characters actually match them and like it a lot too.
Since their debut, Weki Meki has been pursing the 'teen crush' concept and member DoYeon revealed that she believed it is one of their most unique identities and signature look. Adding on, they also have 2 members, Lucy and Rina who are still schooling so it is definitely an advantage for them.
Before closing the session, Weki Meki also talked about the goals for "LOCK END LOL" promotion. They all hope for a safe and successful promotion and that none of the members would fall sick or get injured. SuYeon also talked about getting number 1 on music show as a personal wish.
Finally, the girls also hope to be able to make even more memories with their fans through this promotion.
We wish Weki Meki for a successful promotion for "LOCK END LOL"!
Read More : Weki Meki's DoYeon Appears With Fiery Reddish-Orange Hair, Says Comeback Is Happening Soon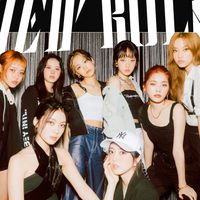 Became a fan of Weki Meki
You can now view more their stories