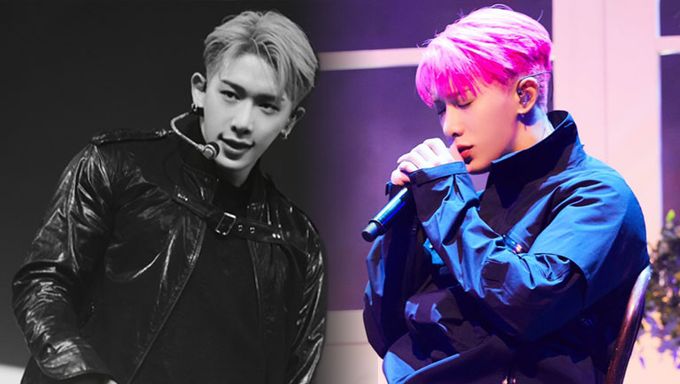 WonHo just held his first solo concert (also his first online concert) on Sept. 27 (KST). There is no doubt that he had prepared a lot for WENEE and he showered fans with love throughout the show.
After harsh times, WonHo successfully debuted as a solo artist with his first mini-album "Love Synonym (#1) Right for Me". He made fans cry after the pre-release of the English song 'LOSING YOU' where he wrote a special message to them. Along with his album, he then released the title track 'Open Mind' showing off his charismatic performance. His release was voted as the best K-Pop solo artist debut and comeback in September by Kpopmap readers.
This special live of 2 hours was composed of WonHo's songs, covers, a lot of interesting talks, VCRs, and extra videos. WonHo also announced that his next album is coming soon and that he is coming with a new channel with a lot of exciting content. Fans loved the concert and WonHo took the trend on Twitter.
We watched the show and here is what you shouldn't miss from the special live.
Opening Stage and Talks
WonHo opened the concert with the soft song 'I Just' in a sparkly jacket and freshly dyed pink hair. WENEE were quick to comment "Pink WonHo" in the comments at his handsome entrance.
In English, he started to say that he was nervous and couldn't think about anything. He continued by thanking all the WENEE for attending the special live and said that he had prepared a lot of stages with all the staff. Fans noticing his improvement in English commented "WonHo English King". WonHo has been working hard on studying English to be able to communicate with fans.
The MC asked about WonHo's recent activities. He mentioned that he won't be able to forget the last past two weeks he spent promoting his mini-album.
#W-Log
The MC and WonHo opened the concert session #W-Log to talk about WonHo's life out of the stage.
The first keyword was music and WonHo talked about how music is important for him. He also explained that the vibe of the studio is like home for him. He sleeps there sometimes and his "hyungs" are also sleeping there too.
WonHo announced that he is also preparing a lot of new songs. He detailed the tracks he is currently working on: one song suits the winter season, and one is for dancing, and one is especially for fans. When asked any genre he would like to try in the future, he answered live bands.
Music is love for WonHo. He said: "Through my music, I can repay the love I am giving and also feel the love I am receiving".
WonHo is well known for his fashion on and off stage. He mentioned that his preference and opinions were fully incorporated for his solo activities.
He also laughed reading comments from fans. WonHo explained that he wore today's outfit to look hot but all the comments said he was cute.
WonHo chose surfing and camping as his hobby.
When he goes camping, he goes with his friend who has a lot of camping equipment. During camping, he eats meat, corn, sweet potatoes, and of course ramyun.
In his daily life, he brings his mom to eat delicious foods and exercise. WonHo is working hard for his body. He thinks that health is very important, and that goes along with healthy food and sleep (when he can afford it).
WonHo has been preparing a lot of content. He will open a new channel where he will show his daily life, sport, mukbang, cooking, etc. He is planning on showing his 20s.
A short teaser was released and that brought tears to fans. It was a video taken earlier in the year before he made his comeback to the public. In it, WonHo says "To all the people I love, to all the people that have allowed me a place to return to. I will return the favor. I miss you. I miss you. I miss you. I miss you. I love you." WonHo took this video to show to those who were waiting for him if he had even made his return.
VCR and Stage
Following was a VCR of WonHo cooking some fancy ramyun and non-alcoholic mojito.
Next, he nicely covered 'Intentions' by Justin Bieber with his own clothes.
Special Q&A from WENEE
WENEE from across the globe were asked to send questions for the artist on social media prior to the concert and WonHo answered them. Here are some of his answers.
His favorite ice cream flavor is milk and his least favorite is mint chocolate but he is trying to "get closer" with it.
For WonHo, WENEE's color is sky blue. WENEE is his sky. Because he can't see the sky often even if he wants to keep looking at it. This moment was one of the highlights of the concert.
Next, he was asked about his strong points, according to him 1. He eats well 2. his body "is a little bit good" 3. cute.
Finally, WonHo mentioned that he missed feeling the warmth from fans' hands during Hi-Touch events. So a little online Hi-Touch was organized through screens. WonHo felt the fans' love and he said: "so warm".
Stages
Next, he covered 'I Love You' of Billie Eilish with his beautiful voice on a beautiful set.
After a VCR, he danced to 'Interlude: Runway' for the first time on a cool stage moving on to 'With You' and 'Open Mind' (English version).
Closing Words and Stages
One more highlight of the concert was this new song 'Flash'. WonHo performed to this beautiful and touching song written for fans (self-composed). The song was fully subtitled in English and Korean on-screen. Here are some of the lyrics "You were the warm flash, Can I find you again, I miss you ... I will wait for the day I see you smiling again". He even rapped in the song and dropped some tears. This stage was followed by 'Losing You'.
It was already the end of the concert WonHo was happy to be able to see and communicate with fans. He mentioned that he had a lot of worries and concerns about his solo concert because it was his first time. He also announced that he was almost done with the preparation for the next album so he will be able to meet WENEE soon.
The encore stage was 'Lost in Paradise' with a cute performance and it was the end of the concert.
Final Thoughts
WonHo has constantly showered fans with love and with this special live he continued to do so. He is well-known for being a caring sweetheart and during the concert, he kept on saying cute and cheesy words to fans: "WENEE is my forest", "WENEE is cute", "WENEE, stay healthy and eat a lot as well", "I love you", "To me, you're the sky", and much more. It could only melt the hearts of fans.
He also prepared a lot for these 2 hours concerts with new stages and covers and a mix of soft and upbeat songs. It was also great to see that all the content was fully translated and live interpreted thanks to the on-site translator Mister Daniel. WonHo has also worked hard on his English to be able to communicate with fans.
The concert was a mix of emotions between joy and sadness especially the short clip played of WonHo saying "I miss you" was heartbreaking. I did drop some tears. WonHo gave the heartfelt promise that he will only give WENEE happiness making an even tighter special connection with WENEE.
We are now looking forward to WonHo's channel, new album, and of course his next concert.
For those of you who want to watch the concert, it is available for re-watch check here.
.@official__wonho Special Live last night was EPIC. That @billieeilish cover.. 😩😭

Get your re-watch tickets to witness this amazing performance & more! 💚
Visit: https://t.co/6ewRyFVsoo#IWONHOYOU #WONHO #BillieEilish pic.twitter.com/WNRcDiifRI

— LiveXLive (@livexlive) September 28, 2020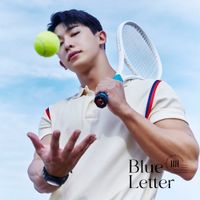 Became a fan of WonHo
You can now view more their stories