Fans have been waiting for a long time and after her health recovery, SolJi will finally be returning the group. EXID will be coming back as a whole and fans could not help but feel excited about it.
If you do not know about these talented girls, you might want to start of by listening to their song 'Up And Down'. It was the song that brought them to fame and since then, they have been getting attention for their catchy songs and unique personalities.
For those who already are a fan of EXID, make sure that you also learn about who is the tallest and shortest in the team.
#1 SolJi- 170 cm
#2 JungHwa- 169 cm
#3 HaNi- 168.8 cm
#4 LE- 168 cm
#5 HyeRin- 167 cm
Read More : BLACKPINK Members' Height, From Tallest To Shortest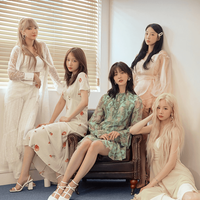 Became a fan of EXID
You can now view more their stories