EXID member SolJi, who was diagnosed with hyperthyroidism, has been taking a few years off in order to restore her health. She was recently seen in public alive and well as she waved to fans who were in joy to see her.
She also underwent a surgical operation last year in January where she had to remove part of her bones around her eye due to an infection.
Fans were naturally worried for the K-Pop idol and never stopped sending her letters of encouragement.
She also wrote a letter to her fans saying
"Hello everyone, tomorrow is the day where I finally get to see all of you. It's been around one year and eight months since we last saw each other. I don't know just how much I'm going to be able to express everything that I want to say on this piece of paper but here it goes.
Of course, I will be on radio tomorrow so I won't be able to see you guys face to face, but I was so happy to see everyone today and can't sleep as I keep thinking about it.
I felt guilty and sorry for not being able to be active and alarming everyone with the news of my sickness.
But I was thankful for all the fans that still continued to show support and encourage me. Fans telling me that they will wait for me until I return has always been a source of strength for me. Despite having been a long time, I'm still yet able to return and see everyone.
I genuinely thank everyone from the bottom of my heart.
I will repay your kindness with the best music. I thank everyone for sticking beside me.
I will not forget, I love my Legos (fandom name).
And I'm sorry that Japan will be the first stop for our activities. It seems our domestic album release has somehow been delayed.
I hope to see everyone once again as a member of EXID.
Thank you and I love you."
Read More : D-CRUNCH Accused Of Plagiarizing Pentagon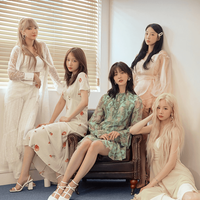 Became a fan of EXID
You can now view more their stories