EXO fans have been criticizing their idol group's agency SM Entertainment after rumors of them collaborating with furniture company Hanssem began circulating online.
The reason why Hanssem is currently under heavy scrutiny by the South Korean public was because of the way they handled their attempted sexual assault accusations. A while back, a woman who was hired to work for the company came forth with accusations that an employee of the company attempted to take her to a motel and sexually assault her.
According to various news reports, there was pressure on her to change her statement regarding her recollection of the incident, even being threatened with losing her job as well.
Below are what fans have been saying to SM Entertainment.
Hansaem is a furniture company.. Their (Hansaem and SM) shittty idea was to use EX0 as a theme and make furniture out of it. Expecting fans to decorate their room with Hansaem's furniture

— 묨몀 (@mmmymmmm) April 23, 2019
#한샘_불매_SM_콜라보_취소해
Writing this tweet in ENG because I think international fans also should know about this issue.
Hansaem is a company having serious sexual harassment issues and there was even a rape. And now Hansaem is pretending that nothing happened, trying to have

— 묨몀 (@mmmymmmm) April 23, 2019
sm rejected youtube red offers, collaborations, fenty collab with jongin and hundreds of other ones we don't know of but go and collaborate with a furniture company who had history of sexual assault, @SMTOWNGLOBAL fuck you and your shitty management. #한샘_불매_SM_콜라보_취소해

— ً (@printpcy) April 23, 2019
#한샘_불매_SM_콜라보_취소해
You must be crazy to think of this cooperation. As long as you are short of money, EXO will be the premise. Wake up.I only care about EXO's interests, I don't want to know anything about your company,Again, SM's head is in the clouds

— ljexo_ (@ljexo3) April 23, 2019
SM醒一醒吧
WAKE UP
We do not want collaboration with 한샘
Sexual assault case is NOT OK.#한샘_sm콜라보_불매#한샘_불매_SM_콜라보_취소해@weareoneEXO

— Ocean Eyes (@OceanEyes412) April 23, 2019
SM Entertainment have released an official statement  in response, claiming that there never was any collaboration with Hanssem in the works.
Read More : Some Fans Are Disappointed By Ellin Visiting Adult Shop Buying Sex Toys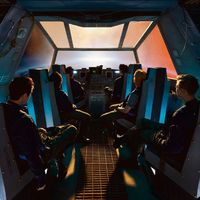 Became a fan of EXO
You can now view more their stories