EXO fans who do not reside in Seoul, South Korea at the moment feel that they are being left out.
The reason behind it? It all has to do with the idol group's reality TV show 'Travel The World On EXO's Ladder', which cannot be streamed outside of South Korea.
Many international fans were disappointed that they were not going to be able to see their idol group's return to reality TV as a full group.
Its amazing how this company dont give a damn about their international fans!You know how hard it will be for us..but that wont stop us. Watch me stream it everyday on oksusu like I did with CBXs ladder!But its sad you dont want more ppl to see #EXO!Useless company@weareoneEXO

— AnastasiaExol ? (@AnastasiaExol) January 8, 2019
However, it's not just the international fans who are complaining this time. It's also a huge chunk of fans in South Korea as well who feel left out. It turns out that a treasure hunt is set to take place on January 10th, and only fans residing in Seoul, the nation's capital, will be able to participate in it.
엑사세 결론 : 서울 살고 시간 많고 인내심 있는 에리들이 서울 돌아다니면서 런닝맨식으로 연두색 봉투 찾아야함

— 정후 (@LOEY__CB) January 9, 2019
"Conclusion: EXO fans who live in Seoul, have too much time on their hands, and are patient are the ones they want running around the city looking for green bags."
엑사세 뭐하니..... 지방러들은......? 나 서울 가는데 기본 4시간 넘는데......?

— 화월❄️ (@flower_0_4) January 8, 2019
"What about us people who live outside the city? It takes me over four hours to get to Seoul?"
Do you think that the fans have good reason for feeling that they are being left out? Should the management plan things better for the fans?
Read More : Former EXO Members Kris Wu & Tao Put Aside Their Differences In The Past And Start Friendship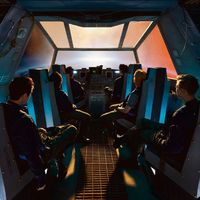 Became a fan of EXO
You can now view more their stories