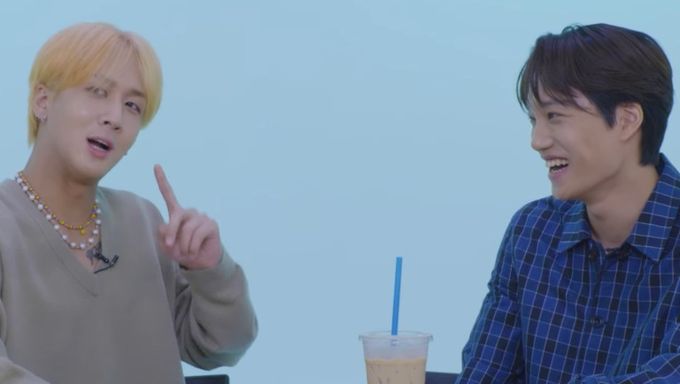 For the opening episode of VIXX's Ravi's own YouTube show "Ravi's Secret Clinic", the idol/CEO welcomes one of his best friends, EXO's Kai for a round of incredible and sometimes unbelievable stories, all the while sharing a hearty laugh. Even before bringing Kai in, Ravi mentions that with such an incredible guest for the very first episode of the segment, it would be hard to find guests for the following episodes. 
As soon as Kai entered, their banter was unstoppable. In his career, Kai has proven himself to be a variety show star who is always entertaining to watch. However, he did not hesitate to tell Ravi that his hosting skills were lacking. The laughter their friendship brought to the room was truly bright.
While the aim of the show was to address the concerns and stories of viewers writing in, Kai couldn't stop talking about how he has witnessed Ravi crying to him at least 6 times.
So when asked to choose between Kai and SHINee's TaeMin, Ravi chose Kai but asked his producers to bring TaeMin for the next episode. That is when Kai reminded him that TaeMin is currently serving in the military. Ravi gave in and said that he'd be waiting for TaeMin to return to have him on the show. It is definitely a promise we can look forward to!
You can watch the full episode below!
What did you think of "Ravi's Secret Clinic"? Share your thoughts with Kpopmap in the comments section down below!