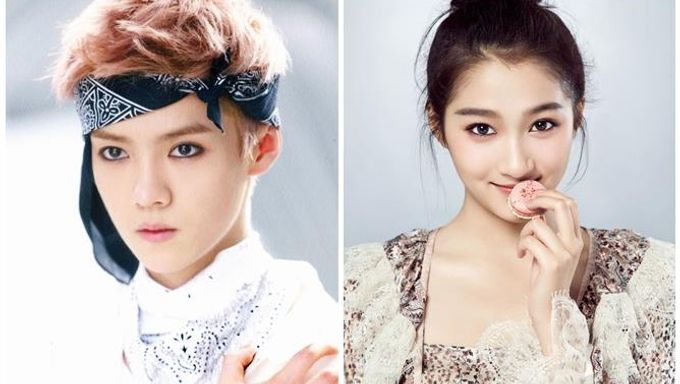 Brace yourself ladies and anyone who is a fan of EXO's LuHan. The gorgeous EXO member is no longer single and seems to have found himself a girl to match his beauty. And who might the mystery lady be you ask? None other than China's sweetheart, actress Guan Xiaotong.
It has been revealed that LuHan first met the actress during the filming set of a drama that is to air on Hunan TV in 2018. Despite their seven-year age gap, they seem to hit it off well together and it is undeniable that they look adorable together. 
The relationship between the two were confirmed when LuHan posted through Weibo, revealing their status as a couple. He wrote 'Hello everyone, I'd like to introduce to you my girlfriend, Guan Xiaotong', to which the actress responded by saying 'Aiya! So awesome'. Guan Xiaotong's agency has also officially confirmed the two star's relationship status as well.
Both stars look happy to be together and we hope for them a long lasting relationship filled with much joy and treasured moments. 
Must Read : Wanna One's Lai KuanLin Fanboying Over EXO