EXO members' diary is released. Each diary can show each member's personality.
When you want to know someone deeply, the easiest way is to read someone's diary. Diary includes writers' the deepest, sincere truth about themselves. Finally, EXO members' diary was released. Netizens reacted, saying it's too cute to see members' different contents, mind, and feelings. Just reading their diary can make fans guess who wrote this because it reflects individual members' personalities so well. Of course, EXO members' diary is official from SM entertainment. These diaries were written in a week of June when they were preparing for new album "The War". In diaries, you can check What feelings EXO members felt at that time. How lovely! Let's check out below!
1. SuHo
6/16 - Choreography was completed. It's not easy. Struggling is not easy, but also doing well is much more difficult. I don't want to be fierce but I must be due to harsh reality.
6/17 -  I can't know whether subjects in pictures are true or not and also who the subject is.
6/18 - YOLO! Dreamed about peaceful life.
6/23 - Definitely 'HOT' AF. I don't know it's because of our passion, but it was way too hot in shooting place. I hope EXO will beat the hear in this summer. 
6/25 - I feel like I can sing new songs better especially when I have a headache or I am dizzy.
6/27 - Not easy, but I will make it.
2. XiuMin
6/15 - I'm so tired because of preparing choreography for new title song and all-night recording for it. It's been a long time for falling asleep early like this. 
6/16 - It's so awkward for me to have black hair. How long has it been?
6/17 - The first day for shooting album jacket pictures~ members' new visual...they're so surprising!!
6/18 - The second day for shooting album jacket pictures, I liked to take photos in greenery scenes, as time goes by, I was attacked by bugs.. Go away
6/23 - The first day for shooting music video.. the first day for having hot feeling in this year!
6/24 - The second day, I was so cool today... Sorry
3. BaekHyun
6/16 - I feel GUCCI because it's just like going back to the early in debuting of EXO! As members all have been well, but in this time, they are like much more energetic. And I'm so curious about how my fans are going to react toward my new hair style. Please be good.
6/24 - Ko Ko Bop recording completed. Yesterday, D.O and Chen took a long time to record a song unlike other time. I can tell I could know how they felt as I record it. I become greedy. One more step closer to Ko Ko Bop.
4. Chen
6/23 - Finally we started to film new music video of Ko Ko Bop today. We all are enthusiastic as because it's the first day. But they were so many people who got into hot water for EXO because it's too hot.
6/24 - Today it rained a little bit today. I worried a little about the rainy season for this summer. I got so good turn compared to other members' orders. Was that a reason..ha ha ha...sorry for those members....I felt like the filming was so smooth ... haha...
5. ChanYeol
6/16 - Today we film the video for conforming choreography. In this time, members and I were thirsting for perfect preparing but I felt sorry for not enough time for preparing. However, I think this time would be time for struggling to death. Dear ChanYeol, Fighting.
6/25 - All day long recording and working. So tired but woke up early and I liked my struggling. I feel satisfied, watching my self trying to be good every day.
6/26 - There was a dancing practice and shooting video of SMTOWN. I was so tired because I didn't sleep well last night but I think I need to try more as I feel tired. Dear ChanYeol Fighting.
6. D.O.
6/15 - Hard day
6/17 - Mental stress
6/18 - A long day
6/23 - Hotness
6/24 - Humid atmosphere
6/25 - I feel something not enough for today.
6/26 - muscle pain
7. Kai
6/17 - I've naver written diary after elementary school. It's too awkward to write down for a long time. I want to write down diary seriously from this time. I like to do something fresh, so I said I want to have this new hair style but I'm not sure people's gonna like it. I worried about it a little bit.
7/3 - Today's diary is the last. I made my mind to write diary seriously when I wrote it at first time, but I didn't write it well. But I liked to say my true stories in it, and it was good experience for me to feel like talking to my self. I think it would be not bad to write my diary on my note book.
8. SeHun
6/15 - Want to play different. Want to change my image. Want to be honest.
6/17 - I was so flattered to make something new.
6/23 - heatstroke.
6/24 - the bigger expectation, as time goes by.
Must Read : MV )) EXO – Ko Ko Bop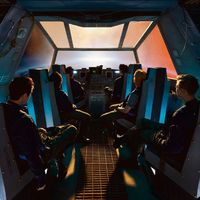 Became a fan of EXO
You can now view more their stories