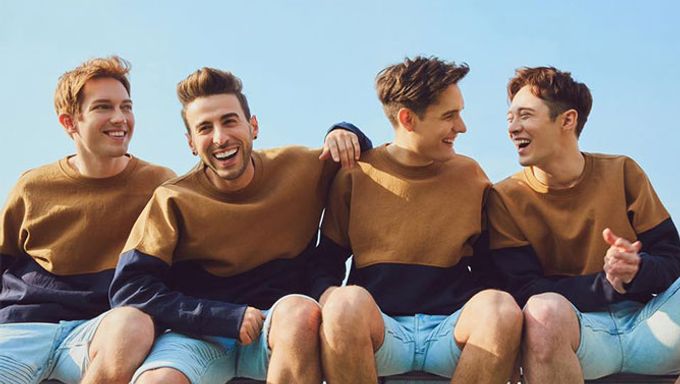 EXP EDITION just made history by debuting as the first K-Pop boy band without a single Korean member.
EXP EDITION officially debuted on April 17, 2017 with their debut album, "FEEL LIKE THIS". They consist of 4 members that gathered in New York and traveled out to Korea to fulfill their dreams of becoming the next K-Pop sensation.  The group first made headlines when they appeared on the popular show, "I Can Hear Your Voice". Breaking the traditional formation of a K-Pop group, the four boys hope to bring post-colonialism and identity politics of Korea to light.
Must Read : 8 K-Pop Idols and Celebrities Who Were Bullied For Being Biracial
Let's meet the four members of EXP EDITION, who are paving the way for all non-Korean idol hopefuls around the world!
EXP EDITION PROFILE
(IMMABB)
Hunter
Height: 186 cm
Weight: 71 kg
Koki
Height: 186 cm
Weight: 70 kg
Frankie
Height: 176 cm
Weight: 75 kg
Sime
Height: 190 cm
Weight: 75 kg
Official Site & Official Twitter & Official Facebook & Official Instagram & Official YouTube