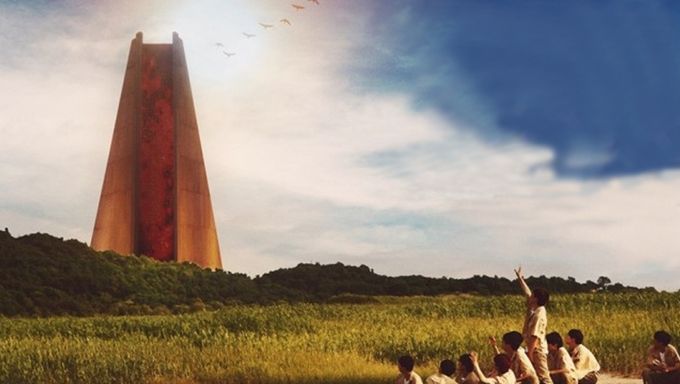 "Extreme Debut: Wild Idol" is a new idol survival show of MBC that focuses on the "survival" sides of the show.
This audition program will show idols' skills and physical strength. The panels will gather and watch the contestants in the studio. Some contestants are new to the public while some already debuted or were seen on previous survival shows.
Here is more information.
Extreme Debut: Wild Idol (2021)
Information
Title: Extreme Debut: Wild Idol / Yasaengdol / 극한데뷔 야생돌 
Genre: Variety TV Program
Director: Choi HaengHo, Choi MinKeun, Han YoungLong
Network: MBC
Runtime: From September 17
Air Time: Thrusday 9 PM KST
Language: Korean
Summary
Idols are trained under exhaustive management and standard system. However, in this show, idols will wake their instinctive charms and will be born in the wild. It is the fierce idol survival audition program taking place in the wild.
Cast
-Host-
Kim JongKook
-Panels-
Cha TaeHyun
Lee HyunYi
Lee SunBin
-Contestants- 
[All the contestants previously known to the public were mentioned.]
N.4: TRCNG's KangMin
N.6: UNB & IM66's KiJoong
N.9: NTX's JiSeong
N.10: Newkidd's JinKwon
N.12: BAE173's DoHa
N.15: VAV's Ayno
N.18: "Produce X 101" Park JinYeol
N.19: "Produce X 101" & JxR's Park YuRi
N.20: CLIMIX's Park JuEon
N. 25: VANNER's YeongGwang
N.26: "Produce X 101" Anzardi Timothée
N.28: XRO's JaeChan
N.30: "Under Nineteen" Lee JaeEok
N.31: ex C-Clown & TREI's Lee JaeJun
N.32: IMX & NOIR's Lee JunYong
N.33: 24K's ChangSun
N.34: ex- WE IN THE ZONE's Jooan
N.35: Seven O'Clock's Rui
N.38: "Produce X 101" Jeong JaeHun
Interesting Facts
Here is the teaser.
Here is the official poster.
You can follow the show's official Instagram account: @mbc_wildidol.
 

 

View this post on Instagram