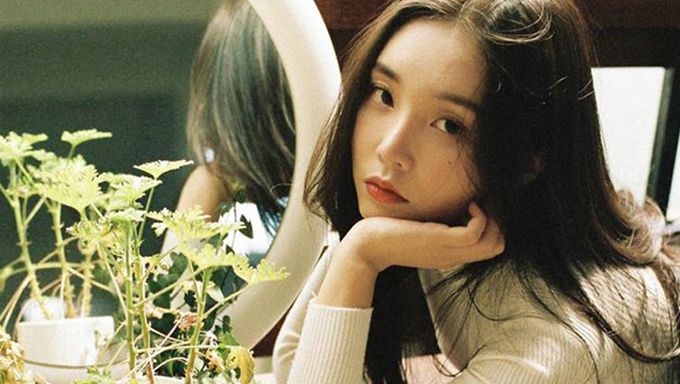 The program MIXNINE started in the high interest of K-pop fans. It was not only trainees who participated but also idols who were not renowned despite the fact that they've already debuted.
Among the participants, some were outstanding enough to catch the eye of judges as well as audiences. Eyedi (Nam YooJin) was, no doubt, one of the unique participant. She seemed to be taking a reverse path, unlike the usual cases. She started off with world-renowned musicians such as Jeff Bernat or Mario Winans and modeled for a global fashion brand. She had her time of being a trainee but she has quit due to the entertainment forcing her to be an idol while she wanted to be a musician.
Another reason why she became such a hot potato after the program was that, she had the aura of IU. Her looks resembled IU and Yang HyunSuk, head of YG, seemed to agree so. The tense atmosphere between Nam YooJin and YG was also one controversial scene. Yang HyunSuk commented negatively about her and her voice being mundane, while she showed much confidence in herself.
So, before we watch more of MIXNINE, better to know more about this unique lady!
Eyedi Profile

(Base Camp Studio)
Eyedi
(Nam YooJin)
Birthday: 1995.12.08
Debut: 2016.07.19
Released Songs)
Tomorrowland
Dream Catcher
Best Mistake
Taste the Party (K)
The Night (Feat. Seaon2Slow)
Falling (Feat. AKASTON)
Sign (Feat. Loopy)
Type (E) (Feat. Mario Winans)
Not Lonely
Official Youtube Channel & V Live & Facebook & Instagram
Must Read : YG Male Trainees Profile: The 3 Aces You Can See On "MIXNINE"