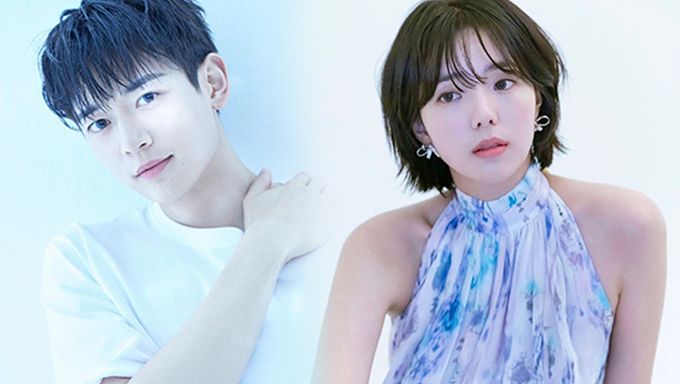 "Fabulous" is a Netflix drama that depicts the work, passion, love, and friendship of youths who threw their lives into the fashion field.
The leads in the drama are SHINee's Choi MinHo and Chae SooBin. 
SHINee's MinHo made his debut as an actor in 2010 and has proven to be a versatile performer. He has appeared in the dramas "Because It's The First Time", "Mrs. Cop 2", "Hwarang", "Somehow 18", "The Most Beautiful Goodbye", "Lovestruck in the City", and made a cameo appearance in "Yumi's Cells".
Chae SooBin is a rising star. She has had major roles in the dramas "My Catman", "The Rebel", "Strongest Deliveryman", "If We Were a Season", "I'm Not a Robot", "Where Stars Land", and "A Piece of Your Mind."
The drama is said to "depict a very sympathetic and real romance". 
Here is more information. 
We will keep on updating, stay tuned.
Fabulous (2022)
Information
Title: Fabulous / Pebyulleoseu / 페뷸러스
Director: -
Writer: Kim Hee
Network: Netflix
Runtime: From 2022
# of Episodes: -
Genre: Surreal Romance 
Language: Korean
Summary
A surrealistic romance that uniquely captures the daily lives of urban men and women in this era living as singletons and painfully empathizes with them.
Cast
SHINee's Choi MinHo as Ji WooMin
WooMin is a freelance retoucher that goes by the name "HanRyang". He has the handsome looks of a movie star and long legs like a model but is not used to expressing his emotions. He doesn't work especially hard at anything and has never experienced frustration in his lifetime.
Chae SooBin as Pyo JiEun
JiEun is in her fifth year working at a luxury fashion agency. She has a warm heart, lots of positive energy, and never shies away from challenges that come her way. She is a wonderful woman who proactively lives her life and takes responsibility for her actions.
Teaser & Posters
-to be updated-