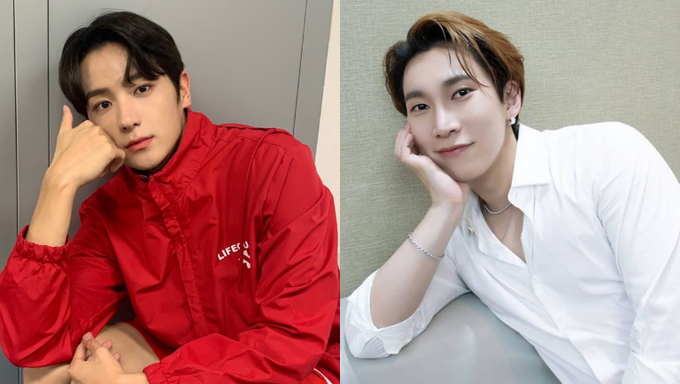 "We Became A Family" (also known as "How A Family Is Made") is the latest variety show that has K-Pop fans curious. It is a collaboration between MBC and Discovery Channel Korea. It will air sometime during the rest of 2021.
The show has not released a lot of information, but during a press conference, the cast let us know a few details about the show.
Read up on 3 facts you need to know about this new variety show.
1. Star-studded cast
The cast is star-studded and full of familiar names. It includes members from all of the existing generations of K-Pop and some actors.
The cast members are g.o.d's Son HoYoung, Super Junior's YeSung, Wonder Girls' YuBin, BTOB's EunKwang, Lim NaYoung, former IZ*ONE member Kang HyeWon, THE BOYZ's HyunJae, AB6IX's Lee DaeHwi, WayV's XiaoJun, WayV's Hendery, WayV's YangYang, and actor Kim KangHoon.
2. Familiar format
The show is going to be in a similar format to the well-known Korean variety show "We Got Married." Son HoYoung mentioned the fact that they are already one big family, however, families can still be formed. It may be by becoming a couple or another way.
3. Unpredictable family dynamics
The cast emphasized that netizens should expect the unexpected. They should not assume that the oldest member would play the role of a father, or that the youngest member would play the role of the youngest child.
In fact, child actor Kim KangHoon said that the family member he is the closest to is AB6IX's Lee DaeHwi, but he might be the youngest member or he might be the oldest. You can not be sure what will happen on the show.
THE BOYZ's HyunJae said that because he already has an older sister in real life, he was excited to gain an older brother or younger siblings.
You can watch the live broadcast here:
The show definitely sounds like a fresh concept. What do you think?