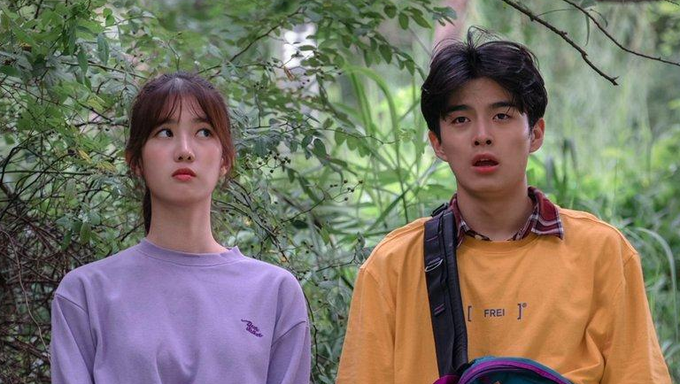 "FAILing in Love" is a comic youth web drama that will interest many.
Son SangYeon ("Level Up", "Two Cops", "Suspicious Partner")  and Yang HyeJi ("Big Issue", "Rich Family's Son") are the main actors. Lee SeoBin is a 2014 Miss Korea, it is her second web drama.
You can easily watch the drama on KokTV V-Live and YouTube.
Here is more information about the drama.
Failing in Love (2019)
Information
Title: FAILing in Love/Yeonaemisu/연애미수
Director: Kim JiYoon
Writer: Lee NaEun
Network: WHY NOT Media on KokTV X MBC
Runtime: From Oct. 28
Every Friday & Saturday on YouTube and Monday & Tuesday on V-Live
Friday 12:50 am on MBC
# of Episodes: 10
Language: Korean
Summary
I want to date but why I am the only one that can't? That is why with my 18-year-old existence, I am planning to confess like gambling. It is is a comic youth drama but not the romance of those who attempted to date but failed because of numerous reasons.
Cast
Son SangYeon as Kang PaRang
He has given up on being tall, mature, and to study. However, he can't give up on dating. He has this need to be attached to someone. Making a girlfriend has become a lifelong goal.
Yang HyeJi as Lee SiWon
She is a dictator and you can't know her thoughts. She is a bright girl with a nice personality who is popular with her friends. The first time she saw PaRang who can't do anything by himself, she thought that she needed to be by his side.
Shin YoonSeop as Lee SiEon
He is the class president who lacks social skills. He is handsome, smart, and good at sport. However, he is not popular with women but only with guys.
Jo KiSung as Kim Kun
He does part-time everywhere. His father left his house. So he thinks that in life money is the best.
Lee SeoBin as Jung ChaeSo
She always tries to be positive.
Interesting Facts
Here is one teaser.
Here are the official posters.
Read More : Top 3 K-Dramas To Have On Your Watchlist This November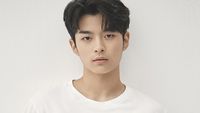 Became a fan of Son SangYeon
You can now view more their stories