Dutch broadcasting station RTL recently released a documentary that covers the dark side of K-Pop that involves promotion of narrow beauty standards through cosmetic surgery, suicide, and scandals.
It has been met with a negative response by K-Pop fans, especially GWSN fans as one of the reporters actually traveled to South Korea to attend the girl group's fan meeting in order to directly ask questions about cosmetic surgery to the members.
when attending a girls in the park fanmeet he complained about the tight schedule, then he went to talk to one of the girls and blatantly asked her if she had plastic surgery done. he kept pushing her while you can clearly see that she feels uncomfortable. pic.twitter.com/B0z5r5DF7W

— ???? ???? ??? (@seokcypher) April 16, 2019
so this is supposed to be a documentary about kpop, yet they spend half of the docu taking about plastic surgery, scandals and suicide,,

— ???? ???? ??? (@seokcypher) April 16, 2019
GWSN's agency responded once fans began blowing up on Twitter.
"During the process of sketching GWSN's fan meeting, they entered the fan meeting with out our consent and suddenly began conducting an interview. We initially agreed that they would edit the footages showing fans and staff members, but the interview was released without notifying us nor our consent."
" We regret to inform you that after checking the contents of the interview that was broadcasted, the intentions of it seems to be different from what we were first told and distorted many things including GWSN's image."
then he went back to the front of the line while the girl was already talking to a fan (which probably shortened her time with her idol) and started asking her more questions. all while he knew they had a tight schedule bc he complained about it earlier. pic.twitter.com/gay6JTDxwd

— ???? ???? ??? (@seokcypher) April 16, 2019
they also used a video of jonghyun's funeral to fuel their argument that 'kpop idols are depressed' and basically implying that this is the case for all kpop idols. they didn't even have the decency to do a little bit of research, just put it in bc the topic was suicide. pic.twitter.com/eyAughAsmw

— ???? ???? ??? (@seokcypher) April 16, 2019
"This is funny, coming from a nation that legalizes drugs and prostitution."
"Crazy mother f***ers."
"Your country has no idols, so boring abababababa"
"Are you guys out of your minds? Don't mess with our JongHyun f***."
According to some of the other comments online, families have been watching the documentary as it was broadcasted on TV, and have been seeing K-Pop as a negative influence to the youth and children.
Read More : Goo Hara's Latest Plastic Surgery Has Netizens Criticizing Her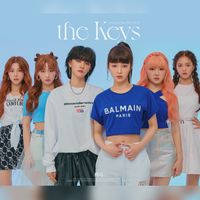 Became a fan of GWSN
You can now view more their stories