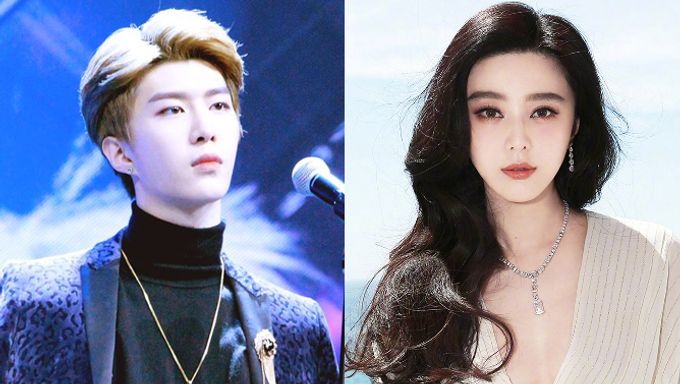 You may remember YueHua Entertainment trainee Fan ChengCheng who had caused quite a headline when he was revealed to be one of the participants on Chinese trainee survival program, Idol Producer. He is also known to be the brother of Chinese top star, Fan BingBing.
Fan BingBing expressed displeased when rumors of Fan ChengCheng accused him of being her son instead of her younger brother.
The rumor started because of the huge age gap (19 years) between the two siblings. Despite her continuous denial, the rumor has yet to simmer down.
At the beginning of March 2018, Fan ChengCheng had addressed the rumor through the lyrics of a the rap which he had written during 'Idol Producer'.
The rap lyrics translates as follows.
'I was born on June 16th 2000 in Qingdao, China and just like any other newborns, I cried loudly at that time. I began to doubt my dreams and at the same time became uncertain. Through the long way which I have came, I was tormented by groundless rumors.'
After his performance because of the surrounding rumors, Fan ChengCheng has made up his mind to become an individual which people would remember as and not as the brother of Fan BingBing. He hopes that he would be able to prove it to his family members.
On the other hand, Fan BingBing was approached by reporters about the question of Fan ChengCheng being her son during a movie event which she had attended, She replied with a stiff look saying the question was out of respect and expressed her displease before leaving the venue.
Read More : Fan ChengCheng Profile: Yuehua Entertainment's Gem