The latest news that EXO will be having a 4th concert on November in Korea brought joy to numerous fans.
It's not been long since they had their 3rd concert in July, but fans just can't get enough. Fans were delighted to hear about the fourth concert planned to be held from November 24th to 26th.
However, after the news spread, a worried and troubled voice of a fan gave a huge laugh to the entire fan cafe. The trouble she was having was that her OWN wedding is planned on November 26th and she was figuring out a way to go to the concert! Now, the bride isn't only busy on the day of the wedding, is she? She would have a lot to prepare the entire week before the wedding.
The fan was serious about going to the concert on 24th or 25th, two days or a day before the wedding. Other fans who saw this cracked into laughter and congratulated her marriage at first. But more people came worrying and suggesting plans for her to go to the concert before the wedding. They understood her confusion and hardship in choosing between her wedding and EXO's concert:P
We can't criticize the bride for choosing an EXO concert over her wedding preparation, can we? Her yet-to-be husband and EXO are both people she loves. It's terribly hard to decide when two things you love to most ask you to choose!
Must Read : EXO Ranks #6 On World Album Sales In First Week Chart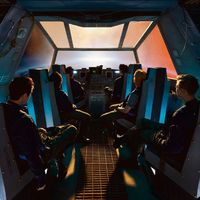 Became a fan of EXO
You can now view more their stories