How far can you go to show your love to your dearest idol? There are some super random and unexpected things fans sometimes do that surprises the musician.
Commonly, fans make cute drawings and illustrations or prepare a gift to give it to their idols in fan meetings. However, some fans go way more than that. They sometimes prepare document of marriage, and present it in fan meetings or throw their under wares in concerts.
Another extreme case has recently happened.
Few years ago, a male fan asked IU to write some letters for him, so he can tattoo it on his arm. Of course, since tattoos are permanent and hard to erase, IU said NO.
After few years later (which was few days ago), a man came to IU's fan meeting and showed his arm.
Can you guess what she saw from her looks?
He tattooed her autograph into his arm!! (BTW, she looks so cute when she was surprise.)
Though she may feel proud that she has fans who show great love, she may also be worried of him for making such big decisions.
(IU still looking shocked because of the male fan LOL)
Must Read : MAY 11, 2017 Top 3 Idols Who Are Famous for Being Great to Fans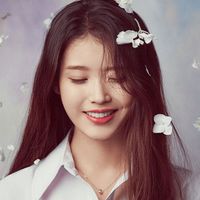 Became a fan of IU
You can now view more their stories