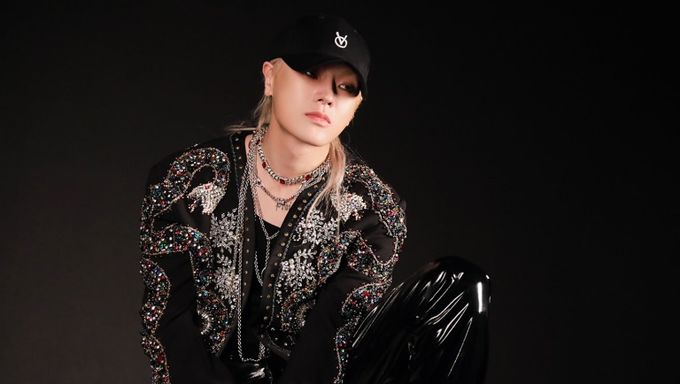 VICTON's Do HanSe has officially released his first digital album "Blaze" accompanied by a visually stunning music video for 'Take Over'. With this album, Hanse rejects any and all boundaries of K-Pop and transcends genres to create his own unique sound. Similarly, 'Take Over' has a visual aesthetic that is unlike anything we've seen in K-Pop before. 
What drew fans' attention was that HanSe collaborated with Neon Milk for this project that took the music video to a whole new dimension. Neon Milk is an LGBTQ+ Creative Collective based in Seoul, South Korea and their appearance in HanSe's music video is an incredible step ahead for furthering the representation of the LGBTQ+ community in the arts. 
Four drag artists/performers were featured in the music video: Nana YoungRong Kim, Vita Mikju, Bambi, and SERENA. All of them are incredibly reputed artists in the drag scene, each with their own unique style. 
Ever since the release of the music video, fans have been pouring out their love and appreciation for the drag artists and HanSe on various online communities.
YOU DONT SEE DRAG QUEEN IN A KPOP MV ALOT NOWDAYS BUT HERE DO HANSE SAY "F IT ITS MA MV!" #눈부시게_빛나는_한세의_블레이즈#DOHANSE_BLAZE pic.twitter.com/EWOHlEuqDp

— VICphobia: BLAZE (@PrinceNujes) September 25, 2021
HE REALLY PUT DRAG QUEENS AS BACKUP DANCERS I AM FUCKING SCREAMING YES HANSE Y E S pic.twitter.com/Y0vCxi22vH

— ale ༄ (@SVBlNC0RE) September 25, 2021
Gender neutral outfits
Long hair
Drag queens
Spitting bars

He never disappoints, always a serve 🤷 #1ST_HANSE_SOLO_BLAZE pic.twitter.com/Pj8Zte8XW9

— kinnie (@00HANJJ) September 25, 2021
In addition, fans have also been swooning over the drag artists themselves!
THE DRAG QUEEN FROM HANSE'S MV???#9%!%((#(%!&!!$!%?? pic.twitter.com/8VqEIza8uZ

— jay 🙂 (@jaelebi) September 25, 2021
Not only did HanSe enhance the desired vibe of the music video with the help of the artists but it also, evidently, meant a lot to the LGBTQ+ community, both in South Korea as well as internationally.
Do Hanse performing with drag queens and trans women is iconic!
Check out Hanse's 'Take Over' MV it's revolutionary for kpop and it's directed by novvkim who also works with Stray Kids💕 pic.twitter.com/9wPmBI13Fl

— 🌪️Velvey (@Jeongins_Guns) September 25, 2021
This is one of my favorite part of Hanse's Take Over mv. It's a great thing that Hanse included 4 drag queens... I just loved seeing a drag queen performer in a MV. 😍😍🏳️‍🌈🖤💚💙💛👑👑#VICTON #빅톤#한세 #DOHANSE #HANSE#BLAZE #TAKE_OVER #Public_Enemy pic.twitter.com/mv27xDSHlP

— Sᴀᴍᴀɴᴛʜᴀ Fᴀʏᴇ⁷ 💜 HANSE BLAZE 🖤💚 (@imnearsam) September 26, 2021
you're telling me hanse got those outfits, queer director and drag queens for his mv?? royalty behaviour

— sophie 🍀 (@dissonanc_e) September 27, 2021
hanse using his voice and position on one of the most important moments in his life to bring drag queens and his own take on expressions as a focus point ,,,, he's wondrous really. very proud to support him, today and always.

— io❀ (@roseforv) September 25, 2021
This is exactly the kind of effort we need to diversify the industry. What did you think of the fabulous drag artists in HanSe's music video? Share your thoughts with Kpopmap in the comments section down below!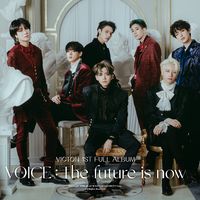 Became a fan of VICTON
You can now view more their stories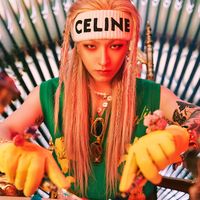 Became a fan of Hanse
You can now view more their stories