For those who might not know already, Wanna One will be making their last and final comeback on November 19th before their official disband on December 31st.
With that being said, fans have been expecting Swing Entertainment to put in their utmost effort for their final album. However, it looks like fans were not happy with what they had come up with after seeing the preview for Wanna One's physical album.
There are two versions, namely the Adventure and Romance versions. Fans were not pleased with the low quality of the cover and wondered where the money which Wanna One had earned gone to.
It was noted that Wanna One has all along been highly ranked on brand reputations and are also models for several brands. With the amount the boys are making, fans could not understand why the quality and concept were poorly designed.
One fan jokingly asked if the production fee for Wanna One was spent on travelling to Mars to take that particular photoshoot.
Another also commented on how both versions remind them of yellow dust and spring wind.
It seems like many fans are disappointed with the outcome and feel that Wanna One deserves a better last comeback.
What do you think of this situation?
Read More : Wanna One's Bae JinYoung To Skip University Entrance Exams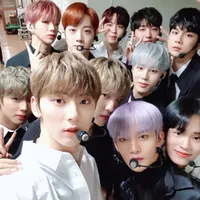 Became a fan of Wanna One
You can now view more their stories