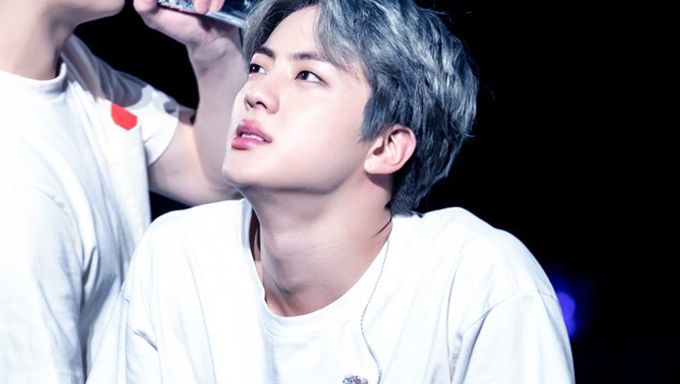 Fans are especially detailed when it comes to their favourite celebrities! They take note of their facial features, fashion, preferences and many more.
Recently, there are some fans that observed the adam's apple of several male celebrities. According to them, it gives them the 'curve' and shows off a more mature side of the male celebrities.
Let's find out who have been receiving the spotlight recently!
#1 BTS's Jin
Turning 28 years old (Korean age) this year, the oldest member of BTS has caused many fans to go crazy whenever his adam's apple steals the limelight on pictures. It gives Jin a mature vibe even though he might be doing kissy faces on certain occasions too!
#2 Lee DongWook
Fans of K-Dramas would also choose Lee DongWook as someone with a 'charming' adam's apple. His sharp facial features are already a hot topic but together with his adam's apple, some fans feel like they are going to 'suffocate'.
Did you also notice how the rising actor, Kwak DongYeon, has been receiving the attention because of his maturing manly features? Thanks to his recent role as a antagonist on "My Strange Hero", fans get to see a more evil yet charismatic side of him.
#4 THE BOYZ's YoungHoon
Earning his title as the next 'face genius' idol, YoungHoon is receiving limelight from the public because of the 'double' image he has. On some time, he might look like a youthful boy but during other time, he might have a rather sharp and masculine look thanks to his adam's apple.
#5 Park SeoJoon
Ever since the drama tvN "What's Wrong With Secretary Kim?" became a huge hit, Park SeoJoon has become one of the most sought after actors in the industry. His tall height, outstanding physique and also charming personality are factors that contributed to his continuous rising fame.
#6 NCT's Lucas
Lucas is one of the hottest K-Pop idols out there too and ever since he had appeared on MBC "Real Men 300", fans have been seeing him in a new light. Thanks to his prominent features and also his adam's apple, fans are describing him as the 'hot rising star'.
Read More : Sweetest 4 Kiss Scenes Of Airing K-Dramas