On January 7th, the recording for MBC "ISAC 2019" Seollal took place and a large number of idol groups were seen participating in this event.
It was also known that this is the first time that iKON had participated in the competition, causing some of the fans to feel worried yet excited at the same time. Usually for idol groups that will be making their first appearance on ISAC, they would tend to try their best to win medals for their group.
Despite that being said, iKON seems to focus more on fun rather than the results.
First, when leader B.I went on to the platform together with other idols to do the pledge, the remaining iKON members could not help but cheer and laugh at him. Fans were not sure what was so funny too but it seemed that they were just very excited to begin with.
In another occasion, the boys were extremely happy when they just scored one goal! Fans described the looks on their faces as if they had received the 'Daesang' award. They were also seen expressing their happiness through their body.
During their participation in archery, leader B.I once again decided to dress up and went for an angel outfit. Apparently, the bright yellow wig was passed around the members, causing fans to laugh happily again.
However, despite their effort in dressing up, iKON did not do as well in archery. One fan managed to captured the results of their archery score and could not help but once again laughed at how 'badly' they did. One arrow even went out of the range!
Finally another highlight was the time that iKON thought other idols who were wearing the same colored outfit were in the same team and cheered on Gugudan really hard when they were losing.
Needless to say, this had allowed many fans to once again see the adorable sides of the cool and charismatic boys.
Fans could not wait to see the actual broadcast of the show.
Are you planning to catch "ISAC 2019" Seollal too?
Read More : "ISAC 2019" Seollal Results Of 60M Sprint Female And Male According To Fans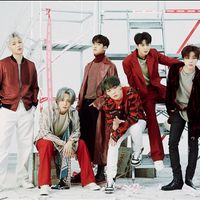 Became a fan of iKON
You can now view more their stories