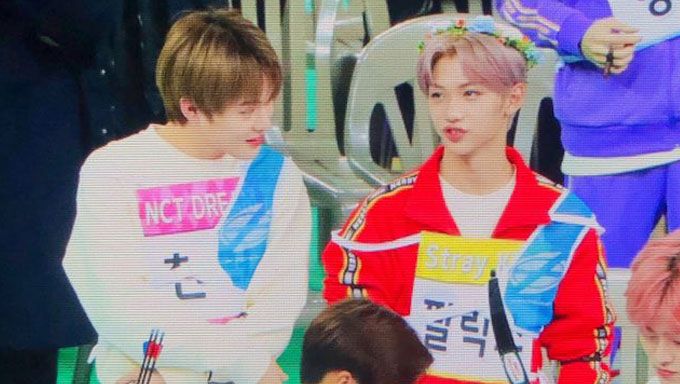 On Dec. 16, idols attended the recording of "Idol Star Athletics Championships (ISAC) 2020" Seollal episode. If you have yet to check the lineup, you can here.
Like at every "ISAC" recordings, fans have been looking forward to seeing idols' interactions. The one that caught attention is Stray Kids's Felix and NCT DREAM's ChenLe.
Both of them were competing for archery and were seen talking to each other
They had various interactions during the day. It looks like they got pretty close.
Fans present took a video of them talking to each other too.
semifinals
skz vs nct dream
currently practicing

felix talking to chenle? pic.twitter.com/eZ61QwTsZY

— shm (@shmesm2) December 16, 2019
STAY and NCTzen have been sharing their excitement about this new friendship online.
Do you also love their interaction?
Read More : The 3 Idols Playing Guitar At "ISAC 2020" Seollal Recording