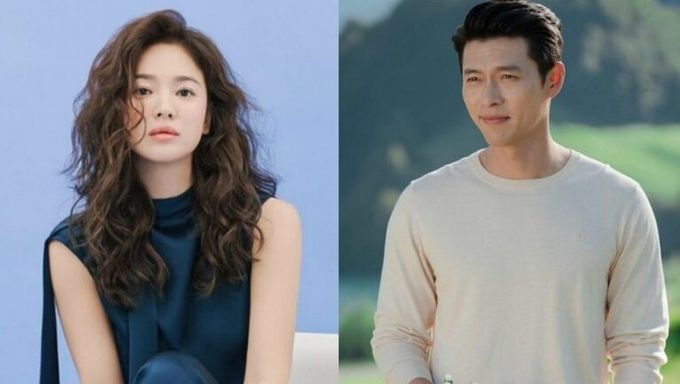 The love for the couple fantasy of actors Hyun Bin and Song HyeKyo is quite popular among many K-Drama fans.
For starters both stars have amazing visuals and have starred together in dramas as well. So it's natural for fans and viewers to see just how good they look together and have hopes that some day they actually might be a real life couple once more.
BinKyo is actually a name coined by international fans who want to see the two stars together again.
So what's something interesting about how so many fans overseas are shipping the idea of the two stars being together? It really shows just how big of a celebrity the two really are.
Their superstardom isn't limited to just the domestic scene.
It is definitely not happened just once but a couple times where there have been speculations about the two stars dating each other. Of course, Song HyeKyo's agency has responded in recent times to the rumors, simply denying that the actress at the moment is not in a relationship.
The two split back in 2011 when HyunBin also had to enlist in South Korea's mandatory military service.
Yes, they were really a picture perfect couple. Which is why so many fans still hope that they'll be able to see them together again once more.