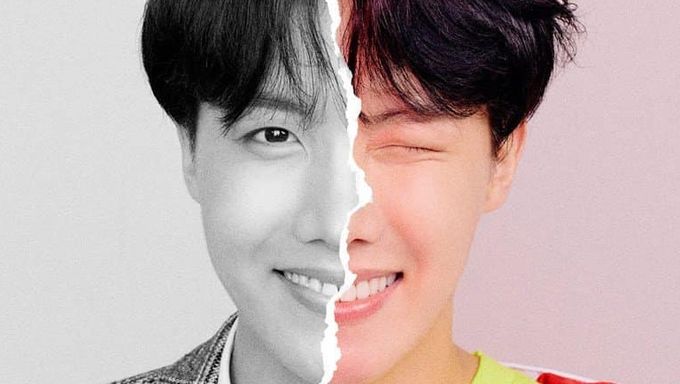 Some idols in the K-Pop scene are quite appealing to fans for having two very different contrasting personalities.
One moment, they can be very silent and expressionless when alone, but suddenly become all smiles when they get to meet up with fans. Depending on the situation, some idols seem to display different sides to their character.
BTS member J-Hope, arguably one of the best idol dancers to ever exist in history, seems to have contrasting dual personalities that all fans seem to find very attractive and unique.
As many ARMY may already be aware, J-Hope's crazy visuals have been complimented many times by fans who have seen him in person, as many have stated that the photos and videos don't do him enough justice, being even more handsome when seen in real life. And he has often been nicknamed "squirrel" as his fluffy cheeks seem to resemble that of one as well.
So how does J-Hope usually behave when he's not on stage, just hanging out with either the rest of the BTS members or fans at a fan meeting? Most are probably aware that he's actually very uptempo and likes to laugh a lot. Yes, J-Hope is usually nothing but smiles, always up to mischief as he's thinking of ways to prank his group members.
One would think that he's all about only having fun. Below is one of the cutest examples of how J-Hope is usually like.
And of course, moments like the one below too is also just too cute for words.
But while J-Hope displays a happy and cheerful side off stage, it's actually his personality while on stage that has many fans gasping for air. Why? Because he's just too damn hot and charismatic. Remember the part when we said he's one of the best idol dancers to ever exist? You better believe it because the way he moves is just too unreal and good to be true.
And his expressions are also another story as they are literally works of art. The way his gaze suddenly turns from cute to serious will help you understand why fans are obsessed with his duality.
His razor sharp jawline and large intriguing eyes are able to instantly captivate the attention of fans and viewers. This is perhaps the side to J-Hope that ultimately allows him to be one of the best dancers as well.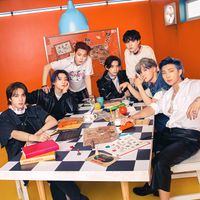 Became a fan of BTS
You can now view more their stories