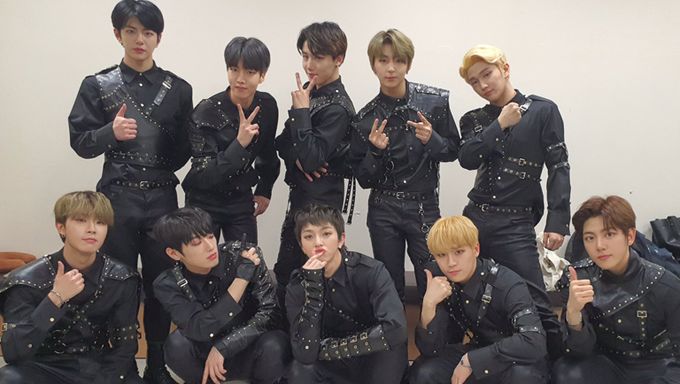 SPOILER ALERT for those who did not watch the latest episode of Mnet "Road To Kingdom" aired on May 28.
On the most recent episode of "Road To Kingdom", many viewers were left in a shock after they found out which team was eliminated. For those who had already watched the episode, you would have known that the group is none other than Golden Child.
Despite their hard work and effort put into the survival program, it was unfortunate to see the group leave especially seeing how they had impressed so many viewers and fans.
During the interview after they were eliminated, the words from member Y had caused many fans to find their heart ached.
Y mentioned that he had recalled how member DaeYeol saying that he wanted to tell all the members that they had done a really good job. However, if you were to think about it, there is no one else who would say it to DaeYeol. Y found that moment heartbreaking especially since DaeYeol has all along been a very selfless and caring older brother in the group. DaeYeol is also the leader of the group.
He continued by sharing that DaeYeol had worked the hardest.
For those who might not know, DaeYeol and Y had spent the longest time as a trainee under Woollim Entertainment and knew each other the best. As such, many fans also believed that Y could empathize with DaeYeol the best.
The heartbreaking moment had also caused fans to find themselves tearing up.
Despite the fact that Golden Child will not be continuing their journey on "Road To Kingdom", many fans were glad to see that they had improved so much in such a short period of time. They also pointed out that the boys had given their best and it was all that they needed.
On a side note, Golden Child will be appearing on "KCON:TACT Summer 2020" and it was also reported on May 29 that they are gearing up for their comeback in June!
Read More : KCON:TACT 2020 SUMMER: Lineup
Read More : Is Golden Child's JangJun Really An Idol? Netizens Ask, Find Out Why