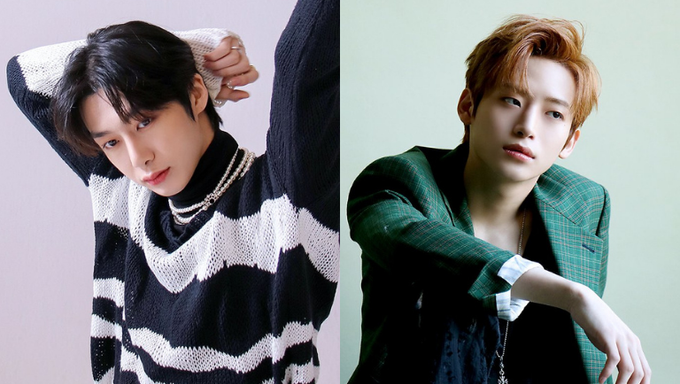 CRAVITY recently appeared on "Idol Radio Season 2" which is hosted by their labelmates MONSTA X's HyungWon and JooHoney. 
Of course, fans enjoyed the broadcast and seeing the interaction between the MONSTA X and CRAVITY members. However, there was one moment that caught fans' attention.
When CRAVITY took a picture with HyungWon and JooHoney, fans couldn't help but notice CRAVITY JungMo's height standing next to HyungWon. 
HyungWon is well-known for his model-like tall frame and his height is recorded at 183cm.
In the photo, JungMo looks to be almost the same height as him. In fact, not only their height is the same but they carry a similar vibe from their handsome visuals. Some fans are even affectionately calling them twins because they are similarly tall and handsome.
CRAVITY JungMo's height is known to be 181.5cm as of 2020. However, fans seem to think that he has grown taller, judging by how he looks next to HyungWon.
What do you think? Do you think JungMo might have grown taller?