How much are you willing to spend on your K-Pop idol group? For these particular fans, they're willing to spend at least a grand on albums and merchandises in hopes of being able to win a ticket to meet them.
You can check them out below!
MONSTA X
If you watch the YouTube channel Seoulmates, you'd know Stacey. Apparently, she purchased 60 copies of the group's album 'The Code', which is estimated to be around $1,400 to $1,500.
BTS
Arianna of YouTube channel Seoulmate purchased 60 copies of BTS's 'Love Yourself: Her', which would amount somewhere near $1,800 to $2,000. Despite having invested so much, she was unable to obtain a ticket to a fan meeting.
Wanna One
If you thought between $1,000 to $2,000 was a lot, wait til you hear about this one. This particular Wanna One fan purchased 210 lottery tickets, which amounted to approximately $3,500. Fortunately for her, she was able to meet Wanna One in the end as one of the tickets confirmed a pass.
Another fan spent around $4,000 to $4,200 to purchase 213 lottery tickets to Wanna One's fan meeting.
But it doesn't stop here. Another spent around $7,500 for Wanna One albums to obtain a pass to a fan meeting. But despite the enormous amount of money she put in to it, the odds were against her.
Read More : K-Pop Idols Who Have Received Very Expensive Gifts From Fans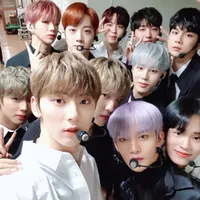 Became a fan of Wanna One
You can now view more their stories