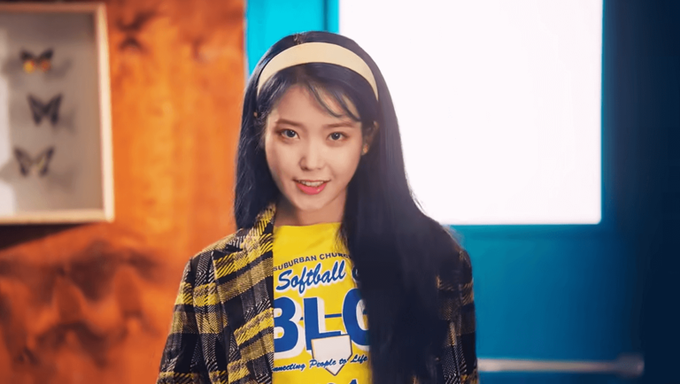 What to wear, what to buy, decisions can be tough sometimes.
So instead of pondering for hours trying to reach a decision, have a look at what some of the hottest K-Pop idols in the scene are wearing to make things easier.
You can check them out below.
This cute knit crew sweater, UT8 Logo Space Knit, is from mixxmix with a friendly pricing of 39,000 KRW.
EXY (WJSN)
EXY's furry top is Covernat's ARCH LOGO BOA FLEECE HOODIE, for 79,000 KRW.
NaEun's pretty pink dress is from thefowerseason.com, with the pricing of 57,500 KRW.
IU
IU's plaid jacket (198,000KRW) and skirt (92,500KRW) are from Grey Lab.