BLACKPINK had a unique identity as a fashion icon among many girl groups.
There were numerous concepts girl groups before BLACKPINK had tried, but there was no group like BLACKPINK. It's hard for such young girls to be matched with "Elegance" and "Sophistication" since those are, in a lot of cases, earned as people age. 
The four girls, regardless of their age, have been pulling off some of the most sophisticated and elegant fashion styles and luxury brands such as GUCCI.  Whatever they wear has been focused as the new "it item" despite its price. The stimulation to buy has never been so strong until the girls wear them off.
These were some of the fashion styles that were worn and spotlighted by fans and press. 
On Stage
Attending Ceremonies
After they have built their reputation in Korean music industry, the group has marched to Japan this year. Despite the fact that it was their debut, they've made a huge hit, catching up to groups who had already performed in Japan for quite a time. The BLACKPINK  bomb has been dropped a while in Japan but its heat has no sign of cooling down. 
However, despite the huge positive impact they've been making, fans are shocked by the change of BLACKPINK. 
What change could it possibly be?
Unfortunately, there has been some downturns in their fashion icon reputation.
Here are some fashions shown in Japan.
The drastic damage was done so fast we could not even say a thing about it!! This has to stop RIGHT NOW... fans say, for they are worried that such styles would ruin the group's reputation as a fashion icon. 
Must Read : Jennie Wears Luxury Brand: LANVIN, CHANEL, GIVENCHY, Etc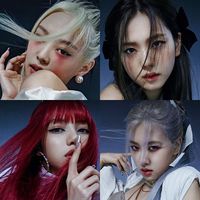 Became a fan of BLACKPINK
You can now view more their stories