There have been many successful K-Pop idols from successful groups who've done just as well on their own.
TaeYeon, SunMi, HyoLyn, HyunA, and the list can go on and on.
But it would be nice to see some of the younger generation female idols to go solo as well. Below are some of our candidates.
Jennie (BLACKPINK)
Jennie is pretty much a K-Pop queen who has all areas covered. She's beautiful, fashionable, and has that special x-factor that makes her stand out from the rest of the idols. And most importantly, she's a trend-setter.
Hwasa (Mamamoo)
Being part of a girl group that is highly respected for their musical talents and contents, Hwasa's individual popularity in South Korea is also another big reason why it seems perfect for her to debut as a solo artist.
JooE (Momoland)
She works hard on TV shows and shows that you don't have to have the typical female idol traits to be liked by everyone. Her comical and cute personality is something that producers can capitalize on for a potentially successful solo career.
Wendy (Red Velvet)
Among all the Red Velvet members, Wendy seems to be the most balanced member who'd be able to handle a solo career quite well. Her westernized personality also definitely fits into South Korean celebrity trends today.
If you feel we've overlooked someone, please feel free to share below!
Read More : Sakura Male K-Pop Idols Who'd Do Well As Solo Artists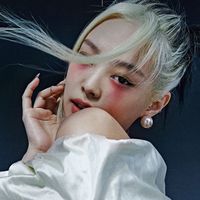 Became a fan of Jennie
You can now view more their stories