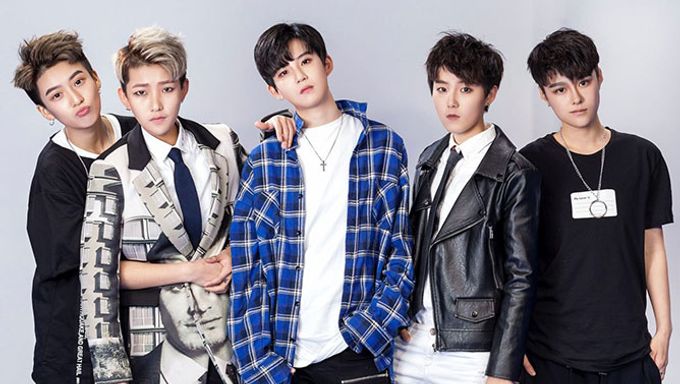 China's debuting a brand new type of boy band this year, and they've got a hug secret about the members!
FFC Acrush is a C-Pop boy band that will be debuting in late April 2017. The group was first introduced by China's social network giant Tencent. FFC Acrush had one big surprise for their fans: they're actually all girls! The group consists of five members who are ladies that likes to dress up as boyish heartthrobs.
Their name is a combination of A from Adonis (a Greek god known for his beauty) and crush (meaning to become the crush of fans worldwide). Their name also has FFC as their agency wants them to play soccer for a 'fun, bright and energetic' image.
Must Read : THE BOYZ Profile: Dream Team With Joo HakNyeon Of Produce 101
Even before their debut, they've garnered attention from all over the world, including Korea and America. With their debut soon forthcoming, fans are curious about the new androgynous girls who seeks to break the stereotypes of gender separating words.
FFC Acrush Members PROFILE
Years Active:  2017 -
(Tencent)
Lu Keran
Birthdate: 7th November, 1995
Blood Type: O
Birthplace: Nanjing
Position: Rap, Dance
An Junxi
Birthdate: 28th March, 1995
Blood Type: B
Birthplace: Liaoning
Position: Rap, Dance
Min Junqian
Birthdate: 7th May
Blood Type: A
Birthplace: Shandong
Position: Sub-vocal, Dance
Peng Xichen
Birthdate: 24th May, 1995
Blood Type: A
Birthplace: Hunan
Position: Lead vocal
Lin Fan
Birthdate: 2nd October, 1997
Blood Type: A
Birthplace: Sichuan
Position: Main Dancer
Official Weibo & Official Twitter & Official Instagram & Official YouTube