Produce 101 SE2 is going to be closer to the end. Here's final ranking of trainees, so just check out if your trainees survived!
In April, half filled with anticipation and half filled with concerns, people started to watch Produce 101 SE2's trainees. Netizens seem to feel confused because some of trainees are going to debut, but some of them will fail to debut. Due to the big twist in ranking on the last episode, it became more hard to make sure who are going to debut as final 11 members. Also, it will be the most saddest point that the 12nd ranked member failed to debut on the very threshold of it. In any case, here's only 11 members (not trainee anymore) who are selected by your choices. Below, check out who finally survived!
Must Read : Wanna One Profile: Here's The Finalized Members Of Produce 101 SE2
1st – Kang Daniel (Total votes: 1,578,837)
2nd – Park JiHoon (Total votes: 1,136,014)
3rd –  Lee DaeHwi (Total votes: 1,102,005)
4th – Kim JaeHwan  (Total votes: 1,051,735)
5th – Ong SeongWoo (Total votes: 984,756)
6th – Park WooJin (Total votes: 937,379)
7th – Lai KuanLin (Total votes: 905,875)
8th – Yoon JiSeong (Total votes: 902,098)
9th – Hwang MinHyun (Total votes: 862,719)
10th – Bae JinYoung (Total votes: 807,749)
11st – Ha SeongUn (Total votes: 790,302)
The final 11 members of Produce 101 SE2 are going to start their full-out activities from 'Final Concert' on July 1st. YMC entertainment said they will continue their career for a year and a half till December 2018. Different from SE1's girls, it's not allowed for members to run parallel with another 'group' activities.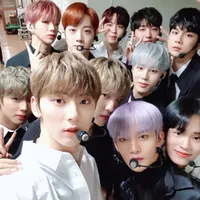 Became a fan of Wanna One
You can now view more their stories