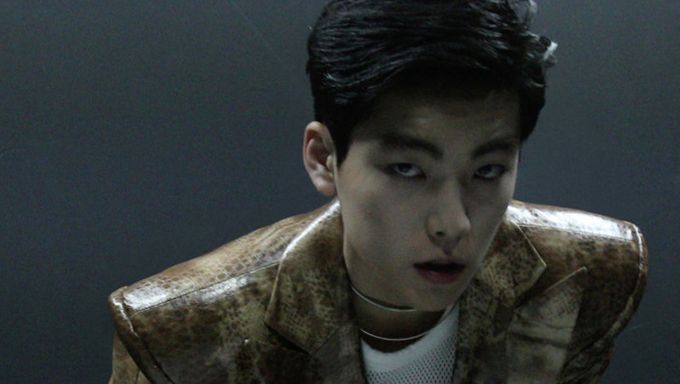 Model and actor Kim SuGyeom is cast in another drama with Park JiHoon. The rookie actor has acted in only two dramas for now and both have Park JiHoon as the lead actor.
Let's find out about the rookie actor.
Kim SuGyeom was born in 2001 and is 188cm tall. He is part of the agency GOLDMEDALIST with Kim SooHyun, Kim SaeRon, and more.
Like some other GOLDMEDALIST rookie male actors, he is tall and used to be an athlete. The actor used to be a soccer player, and he now majors in acting at Seoul Institute of The Arts.
Before debuting in acting, he was active as a model. He worked on numerous runways such as London Fashion Week 2020 S/S for Charles Jeffrey Loverboy, Paris Fashion Week 2020 S/S for Maison Mihara Yasuhiro, Seoul Fashion Week 2019 F/W for BLANC DE NOIRS, Hera Seoul Fashion Week 2019 S/S for BLANC DE NOIRS, and more.
He debuted in the KakaoTV web drama "Love Revolution" where he appeared as a boxing friend of AhRam (acted by WJSN's DaYoung) named NamGoong JiSoo.
Kim SuGyeom now has a supporting role in the new drama "At A Distance, Spring Is Green". He is acting as Nam KuHyun, the immature younger brother of SooHyun (acted by Bae InHyuk). He is preparing to be a police officer like his late father.
He was also cast as a student in the aespa "ep.1 Black Mamba".
According to his profile, the actor likes sports such as soccer, boxing, taekwondo, and mixed martial arts. Netizens have found him some similar vibes to top actor Kim WooBin.
For more about the actor, you can follow him on his Instagram @su_gyeom_.
View this post on Instagram
Do you also have an eye on the actor?