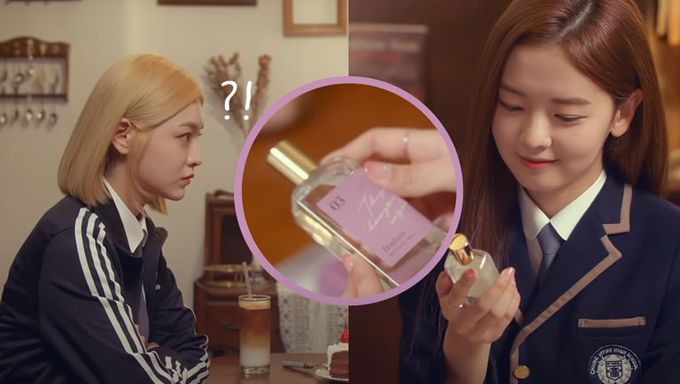 Are you watching the popular web drama "The World Of My 17"? It is popular in and out of Korea.
In the drama, actresses Hwang BoReumByeol and Han ChaeKyung are seen using perfume several times.
It is the body mist from the Korean brand fradore. It is body deo and a body fragrance. According to the brand, fradore products are special because they remove body odor and leave a natural fragrance.
There are various scents available. In the drama, they are seen using the number 3.
This is fradore line of body Eau de Toilette and body mist scents.
You can check more about the product and the brand on their English Amazon website and on their Korean website. On the Korean website, the body mist used in the drama is available at 16,000KRW or 13USD for 100ml.
Were you curious about the perfume?